Denny Stolz, former Michigan State football coach, dies at 89
Former Michigan State football coach Denny Stolz has died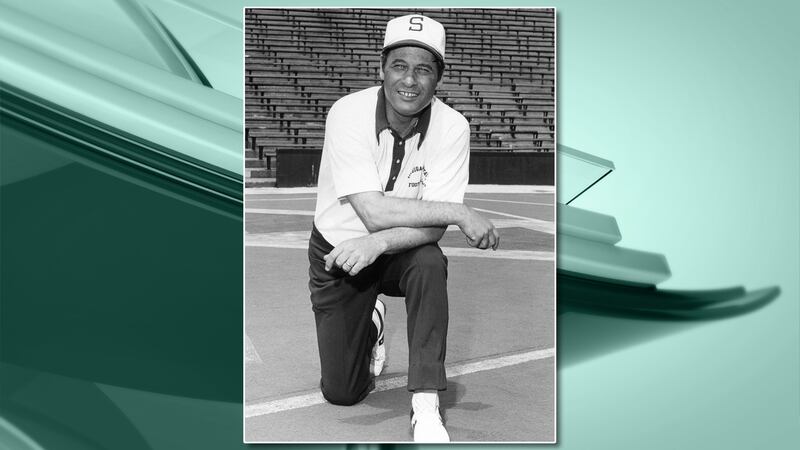 Published: May. 26, 2023 at 6:29 PM EDT
EAST LANSING, Mich. (AP) — Denny Stolz, who was named football coach of the year in four conferences, has died. He was 89.
Michigan State announced Stolz died on Thursday. The family informed the school of his death, and no cause was given.
Stolz was 126-92-2 over 21 seasons with the Spartans, Bowling Green, San Diego State and Alma College. He was the 1974 Big Ten coach of the year and was also named the top coach in the Mid-American Conference, Western Athletic Conference and Michigan Intercollegiate Athletic Association.
The Greater Lansing Sports Hall of Famer played three sports at Mason High School and went on to play Division III football and baseball at Alma, where he later won 35 football games over six seasons as coach.
Stolz was Michigan State's defensive coordinator under College Football Hall of Fame coach Duffy Daugherty for his final two seasons before being promoted to coach and going 19-13-1 from 1973 to 1975.
He went on to win 56 games over nine seasons at Bowling Green, winning MAC titles in 1982 and 1985, then was 16-19 in three years at San Diego State.
___
AP college football: https://apnews.com/hub/college-football and https://twitter.com/ap_top25. Sign up for the AP's college football newsletter: https://tinyurl.com/mrxhe6f2