Flint Water Tower to go offline for repairs Wednesday, May 31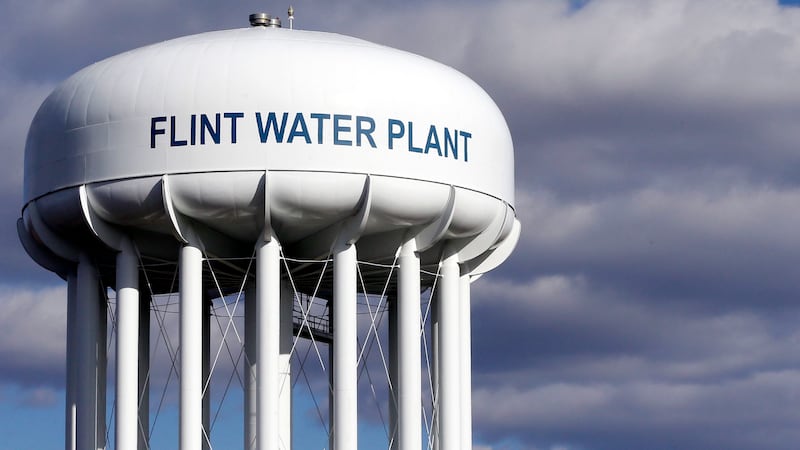 Published: May. 30, 2023 at 5:09 PM EDT
FLINT, Mich. (WNEM) - The Flint Water Tower will be taken offline, after isolating it from the city of Flint water system, on Wednesday, May 31 for interior upgrades and maintenance.
The primary purpose of the water tower is to control pressure in Flint's water system. The city of Flint has put a variety of other tools in place to manage water pressure while the tank is out of service for a period of six to eight weeks.
Maintenance inside the water tower will include cleaning and painting the elevated tank's interior, installing a new mixer to improve water quality, and making upgrades to the tank hatches, overflow, and drain.
The time period will allow for draining, cleaning, repairing the tank, application of paint, curing of paint, refilling and testing the tank, and bacteriological testing. Some minor operational changes will be implemented while the water tower is offline.
The total cost of maintenance and upgrades to the water tower is approximately $590,000.
Related: Repairs scheduled for Flint Water Tower
"I want to assure Flint residents that scheduled repairs and upgrades to the Flint Water Tower will not impact water quality or delivery," Flint Mayor Sheldon Neeley said. "We are making investments to continuously improve our water infrastructure and enhance the quality and reliability of water in the city of Flint."
Variable frequency drives at the main pump station and constant pressure readings around the city will help to minimize pressure spikes. Several pressure relief valves have also been installed on fire hydrants around the city. If there are rapid changes in flows and pressures in the distribution system, one or more pressure relief valves will open to dump water onto the ground. This prevents pressure spikes from occurring and will help prevent water main breaks.
It is important that fire hydrants are left undisturbed while the water tower is under repair. Residents are sometimes tempted to open hydrants to help children cool off as temperatures increase in the summer months. This can always be dangerous and is never permitted, especially while the water tower is offline because opening fire hydrants can increase the chances of water main breaks.
The City of Flint asks residents to report any tampering with fire hydrants to 810-766-7202.
While the Flint Water Tower is offline, all other major elements of Flint's water infrastructure will remain fully engaged. This includes Flint's primary water source, the Great Lakes Water Authority (GLWA) water delivery pipeline, and Flint's secondary water source, the Genesee County Drain Commission (GCDC) water delivery pipeline, as well as the Cedar Street and Dort reservoirs and pumping stations.
Flint residents should call 810-766-7202 to report water main breaks or any changes or problems with their water.
For sewer issues, residents should call 810-766-7079.
These numbers are monitored around the clock. When calling after normal business hours, residents should leave a message. Calls will be returned as soon as possible.
Subscribe to the TV5 newsletter and receive the latest local news and weather straight to your email every day.
Copyright 2023 WNEM. All rights reserved.