1 dead, 2 injured in motorcycle-truck crash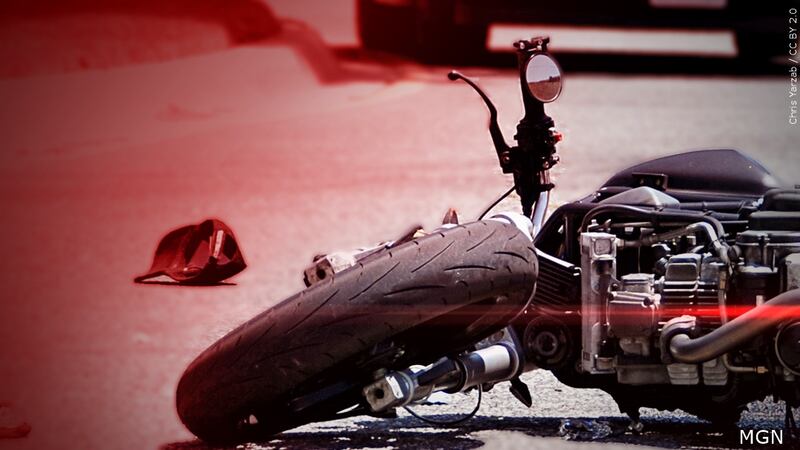 Published: May. 30, 2023 at 11:27 AM EDT
IMLAY CITY, Mich. (WNEM) - One woman is dead and two others were injured in a motorcycle-truck crash on Sunday, May 28.
On Sunday at approximately 2:18 p.m. police said a husband and wife were traveling northbound on two separate motorcycles, a traditional two-wheel bike and a can-am Spyder (three-wheeled motorcycle).
Police said the couple approached the south driveway to the Kroger entrance, where traffic was backed up, several vehicles were in the right lane to turn into the Kroger parking lot, and a black F-150 was turning left.
The driver of the F-150 did not see the motorcyclists heading north, police said, saying the woman driving the Spyder struck the driver's side cab and box side of the F-150.
The wife was wearing a helmet but was pronounced dead at the scene, according to police.
The husband and the F-150 driver were transported to LRMC, police said, saying the husband had a broken leg and the F-150 driver suffered possible injuries.
This is the second most serious crash between Newark and Borland Road on M-53 in less than 24 hours, police said.
Imlay City police are still investigating.
Subscribe to the TV5 newsletter and receive the latest local news and weather straight to your email every day.
Copyright 2023 WNEM. All rights reserved.