Fire, police authorities warn public about text scam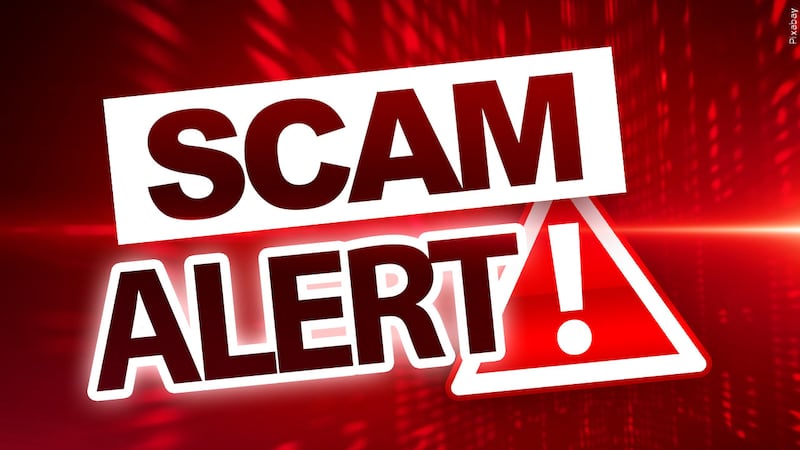 Published: Jun. 1, 2023 at 2:37 PM EDT
MID-MICHIGAN (WNEM) - Mid-Michigan fire and police authorities are warning residents about a text message scam.
The Frankenmuth Police Department and Grand Blanc Township Fire Department said a scam is circulating via text message to purchase T-shirts for their local fire departments.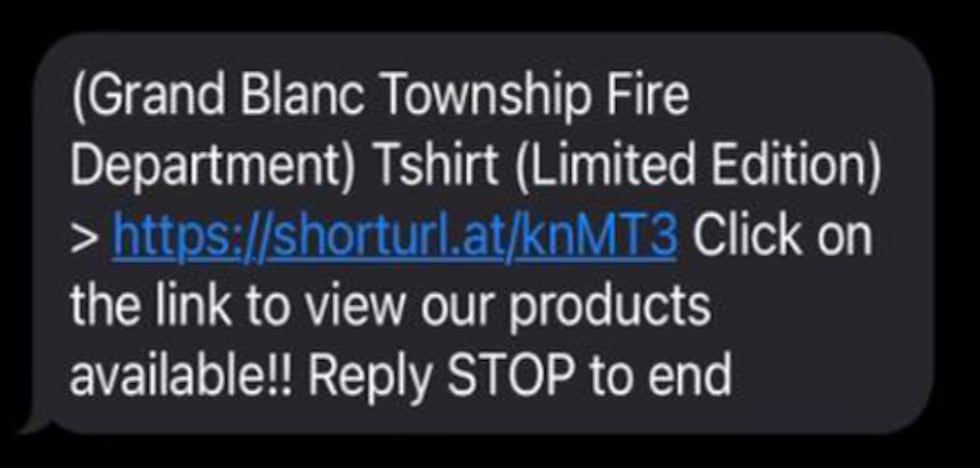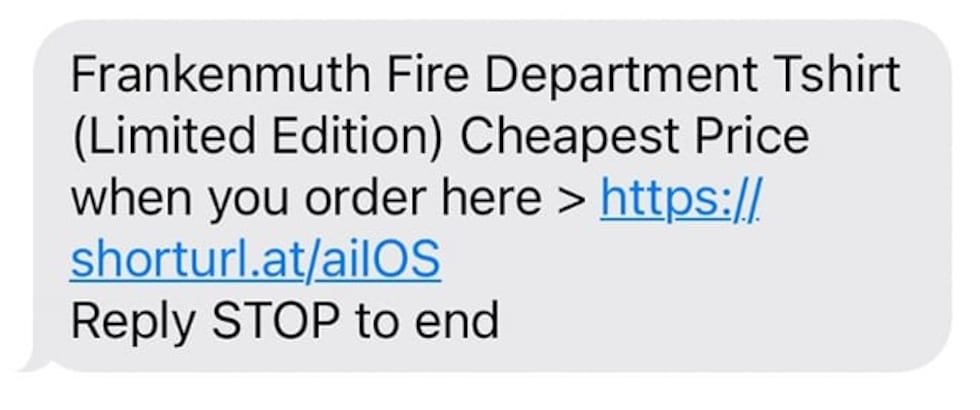 Both agencies examples were similar in nature, with the text message asking people to click a link to purchase the merchandise. Both agencies said these fire departments are not selling T-shirts and that you should not click the link.
Frankenmuth Fire Chief Phil Kerns said none of these "shirt sales" benefit the Frankenmuth Fire Department.
"If you received this message, do not give out any information or make a purchase. It is possible that they are looking only to gain access to your information," he said.
The Grand Blanc Township Fire Department also said most other departments in the area are dealing with the same text message scam. The fire department's message to not click the link should apply to those departments as well.
Subscribe to the TV5 newsletter and receive the latest local news and weather straight to your email every day.
Copyright 2023 WNEM. All rights reserved.