Fire risk prompts vigilance at Michigan campgrounds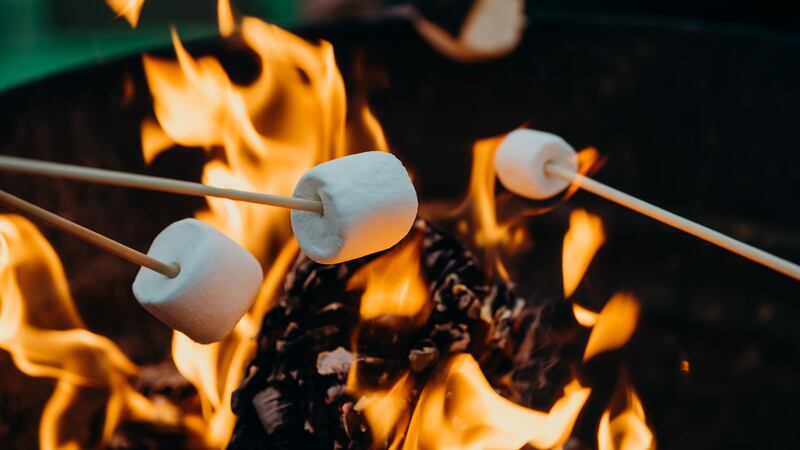 Published: Jun. 1, 2023 at 9:34 PM EDT
LANSING, Mich. (WILX) - Over the weekend, a fire in northern Michigan burned 135 acres. The cause was a campfire.
Campgrounds across Mid-Michigan are having to patrol campsites extra closely to keep the fires under control.
Related: Burn bans implemented across Michigan to mitigate fire danger
Fire safety needs to be on the mind of all campers. Sleepy Hollow State Campground reported being fully booked for the upcoming weekends, and many campers are emphasizing the importance of safety.
Campgrounds currently permit fires if campsites have designated fire rings. These metal frames surrounded by cement act as a barrier to prevent bonfires from spreading. Even without a fire, campers like Dawn Bonderczuk expressed their willingness to still enjoy the camping experience, although they acknowledge that the absence of a fire reduces evening activity options.
"We definitely keep our fire contained inside the fire ring, keep them small, start them early in the evening, and make sure they are completely out before we go to sleep," Bonderczuk said. "I would still camp without a fire, but you lose a little of the experience. Now there aren't too many opportunities to do many things during the evenings."
Sleepy Hollow State Park Ranger Jordan Mason acknowledged the dry conditions and the need for increased vigilance. He said he would keep a closer eye on things.
"They will light a fire, let it burn for a while, get tired, and head into their RV, and they just let the fire burn unattended," Mason said. "That is the main reason we see fires getaway."
Mason said rangers are experienced in putting out small brush fires. However, if a bigger situation occurs, they would call in the fire department. To mitigate wildfire risks, preventative measures are taken before campers arrive.
"We try to in spring, we keep the loose debris blown back off the site," Mason said. "We try to keep the brush trimmed back off the site. It helps as well."
As campers like Bonderczuk relish the great outdoors, efforts to maintain low fire risks continue.
"Well, this will only be the third time I have camped so far this year, and the first time in this heat," Bonderczuk said. "Heat just really doesn't bother me at all,"
According to the Michigan Department of Natural Resources, campers who are permitted to have fires at their campsites should be cautious. It is crucial to watch the fire for burning embers that could fly out of the fire pit or ring, never leave it unattended, and ensure complete extinguishment using water before leaving the area.
Read next:
Subscribe to our News 10 newsletter and receive the latest local news and weather straight to your email every morning.
Copyright 2023 WILX. All rights reserved.