Shooting in Saginaw caused panic among partygoers
Published: Jun. 24, 2023 at 6:19 AM EDT
|
Updated: Jun. 24, 2023 at 8:28 AM EDT
SAGINAW, Mich. (WNEM) - Multiple agencies are investigating a crime scene in Saginaw after several people were injured.
The investigation started early morning Saturday, June 24, at the intersection of 4th and Johnson. Saginaw Police and Michigan State Police arrived on the scene around midnight.
According to MSP, after shots were fired among the 300-plus partygoers, several people were shot or struck by cars.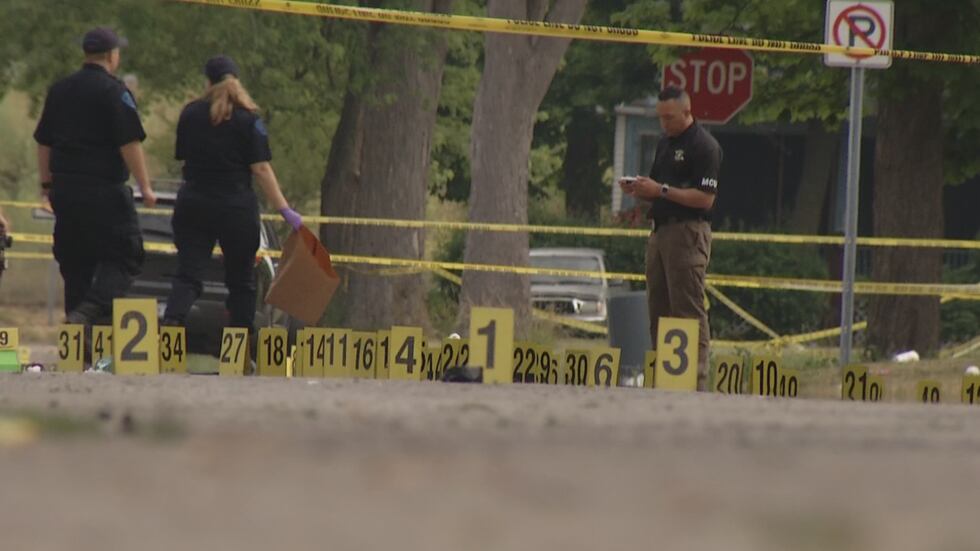 MSP said 15 people were injured between being shot or struck by a car; three people were struck by a car and 12 were struck by gunfire.
MSP reported two deaths at the scene, a 19-year-old male and a 51-year-old female.
Police also reported there were multiple shooters and five different calibers of bullets recovered at the scene.
MSP said no one is in custody at this time.
Police are still investigating, and MSP said there is no threat to the public.
Anyone with information is asked to call Saginaw Major Crime Unit.
Subscribe to the TV5 newsletter and receive the latest local news and weather straight to your email every day.
Copyright 2023 WNEM. All rights reserved.