Air Quality Alerts continue Wednesday, but some improvement expected
Published: Jun. 27, 2023 at 5:46 PM EDT
SAGINAW, Mich. (WNEM) - In Michigan we're used to wild and unusual swings in our weather. But today has been a day many of us likely haven't dealt with before, or at the very least haven't dealt with often.
Wildfire smoke has caused not only hazy skies all day long, but has come down to ground level and caused a fog-like appearance to linger most of the day. You may have noticed some irritation to your eyes, your throat, and other things, and if you have a breathing illness, it may have made today a bit more difficult.
Although Air Quality Alerts have been extended through Wednesday, our smoke models show at least some improvement for tomorrow. For more specific info, head to our Weather Alerts page.
This Evening & Overnight
It's unfortunate we're dealing with this smoke tonight as our skies are actually clearing from the clouds earlier today. But current projections show this smoke lingering through the daylight hours, so any sun will be limited before sunset tonight.
Temperatures will be in the 60s and 70s most of the evening.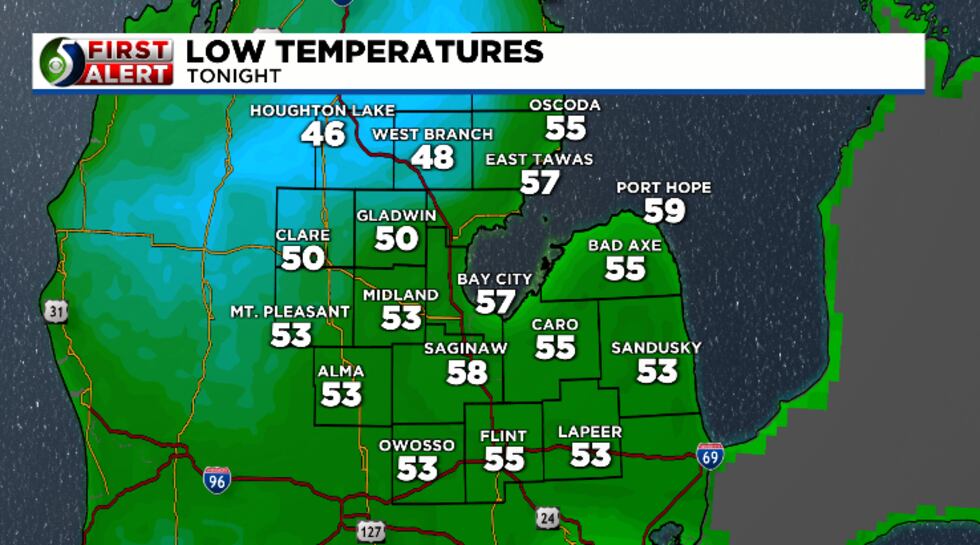 Skies will continue clearing beyond the haze overnight, with lows settling in the 50s tonight. Winds will be variable from the north, around 5 to 10 miles per hour.
Wednesday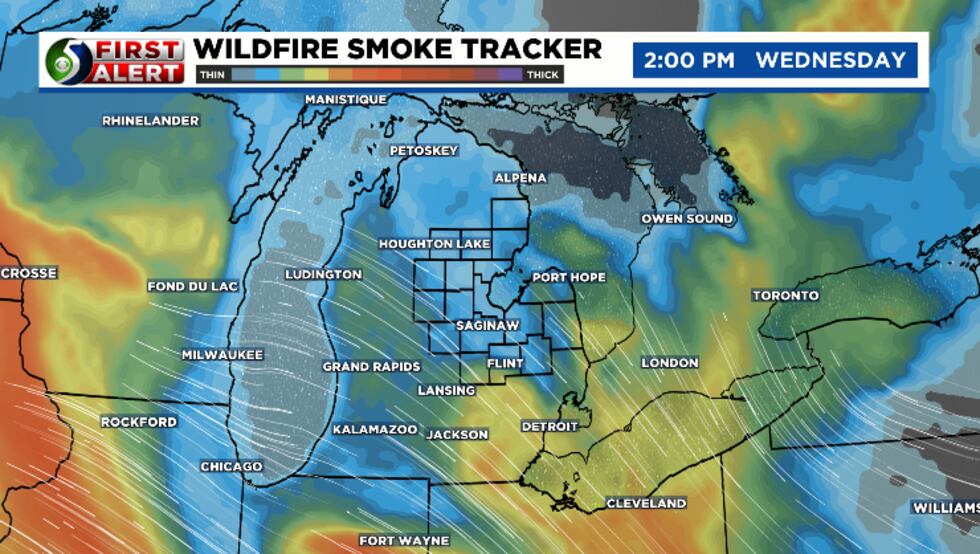 Our smoke models are showing signs that the smoke may not go away Wednesday, but are projecting thinner levels of smoke. Let's hope this is the case, because Wednesday looks like a beautiful day without the haze.
Highs are expected to be well into the 70s and could potentially reach the low 80s. How many locations get into the 80s could be dependent on our smoke trends. More smoke means likely less locations reaching that mark. Winds will remain variable from generally a northerly direction, topping out around 5 to 15 miles per hour.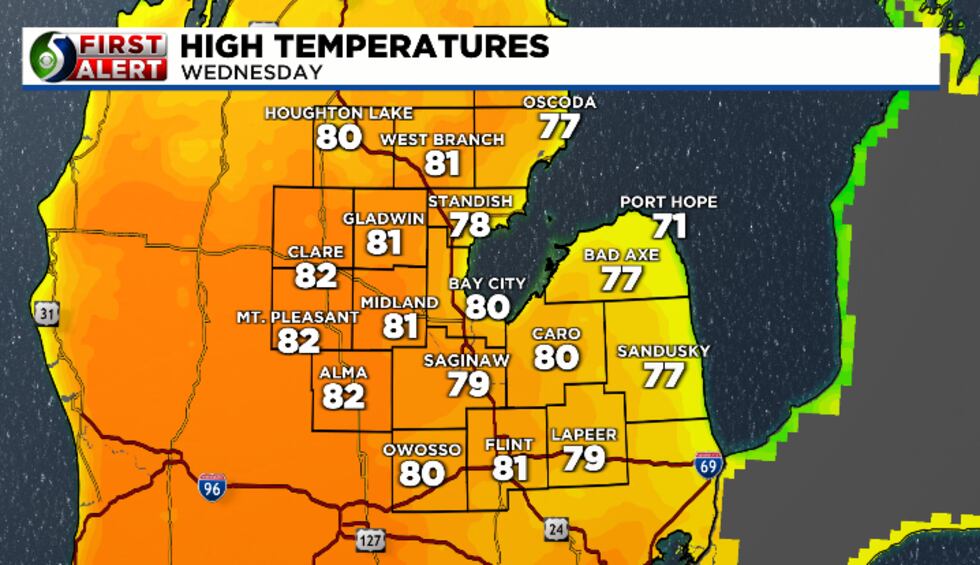 Dry weather is expected through Wednesday evening, and for most through Wednesday night. There is a system expected to develop to our northwest in Wisconsin and Minnesota that will dive toward us into Thursday morning. However, signs are pointing to that falling apart before it arrives or missing us to the southwest. Those along US-127 would have the best chance of seeing a shower if it ends up holding together.
Lows Wednesday night will settle in the 50s.
Copyright 2023 WNEM. All rights reserved.