Monday, July 31, 2023: 5 things you need to know
Published: Jul. 31, 2023 at 5:51 AM EDT
MID-MICHIGAN (WNEM) - Happy Monday morning to you, Mid-Michigan! We hope the weekend was good to you and that you are ready to take on a new day! Here are 5 things you need to know before your day begins.
1. A boil water advisory for City of Fenton residents has been issued. Water may be contaminated after a lost in water pressure Sunday, July 30. Affected areas start from 1110 to 1243 Leroy St., includes Trealout Dr., Trealout Apartments, Fenton Estate Apartments and Fenton Common Condos. The Appletree subdivision is also impacted including Appletree Lane, Swanee Beach Dr., Orchard Lake Dr. and 2168 to 2271 South Long Lake Rd. For more, check out Fenton's website.
2. The clock is ticking for the City of Flint. A federal judge gave the city until August 1 to finish removal and replacement of lead pipes. Flint has already missed several deadlines and could be held in contempt for failing to meet deadlines. Mayor Sheldon Neeley said he's confident the project will be done on time.
3. Flint City Council will meet for a special meeting today to cover any unfinished business from last week. It includes the resolution to suspend Councilman Eric Mays until Sept. 1. If council passes it, Mays will no longer be able to take his seat or participate on council. Here is the official notice.
4. In Sanford, a Sanford Village Council special meeting will take place at 7 p.m. at Jerome Township Hall. Council will discuss the potential for the partial reopening of Village Park on Beamish Rd. There will be time set aside for public comment.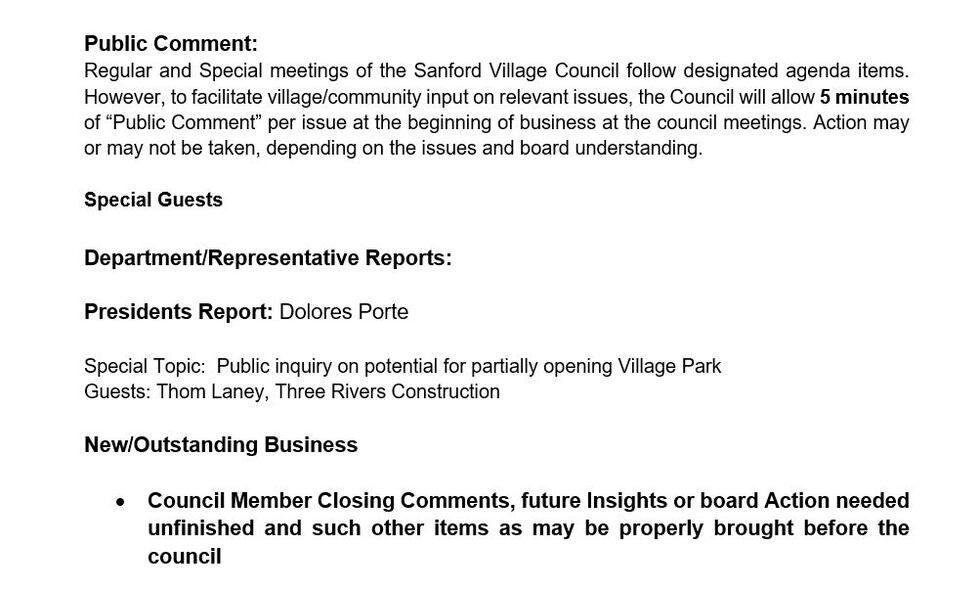 5. It is the last day of Empty the Shelters across Mid-Michigan. Shelters have reduced adoption fees for dogs and cats thanks to the Bissell Pet Foundation. Fees do depend on the rescue or shelter and some counties may require a license fee. Check out Bissell Pet Foundation for more.
Subscribe to the TV5 newsletter and receive the latest local news and weather straight to your email every day.
Copyright 2023 WNEM. All rights reserved.