Wednesday, Aug. 16, 2023: 5 things you need to know
Published: Aug. 16, 2023 at 6:18 AM EDT
MID-MICHIGAN (WNEM) - Happy Wednesday, Mid-Michigan! One Tuscola County school district heads back to school today! Happy first day to everyone returning to Akron-Fairgrove Schools in Akron. We also say so long to the rain for now, but fog persists this morning, so be careful at the bus stop. Here are five things you need to know for the day.
1. The president of the United Auto Workers (UAW) slamming the Big Three automakers 30 days before the UAW contract expires. The union has directed locals to schedule a strike authorization vote as soon as possible. List of demands include the elimination of tiers, double-digit raises and defined pension benefits for all, including retirees.
2. Head start education programs in Mid-Michigan are getting over $31 billion in federal funds. Saginaw Intermediate School District, Genesee Intermediate School District and Genesee County will benefit. Congressman Dan Kildee will highlight the funding at 10:30 a.m. in Saginaw.
3. In the wake of hundreds of power outages across Michigan, State Representative Helena Scott wants to hear from you! At 11 a.m., Scott, 34th District Rep. Cynthia Neeley and others will be at Flint City Hall for the Dependable Energy Listening Tour. The event lasts until 1 p.m.
4. Michigan State Police are looking to fill several open positions. A hiring fair is scheduled today, Aug. 16, at the Michigan Works building in Fenton. Open positions include troopers, motor carrier officer, youth internships and an emergency dispatcher. It's from 1 p.m. to 4 p.m.
5. A "Let's Dance Showcase" for Let's Dance Summer Group will take place at Morley Plaza in Saginaw tonight from 5 p.m. to 7 p.m. The dance instructor told TV5 she offered a free dance camp this summer through the First Ward for eight weeks and today is the big payoff for friends, family and the community.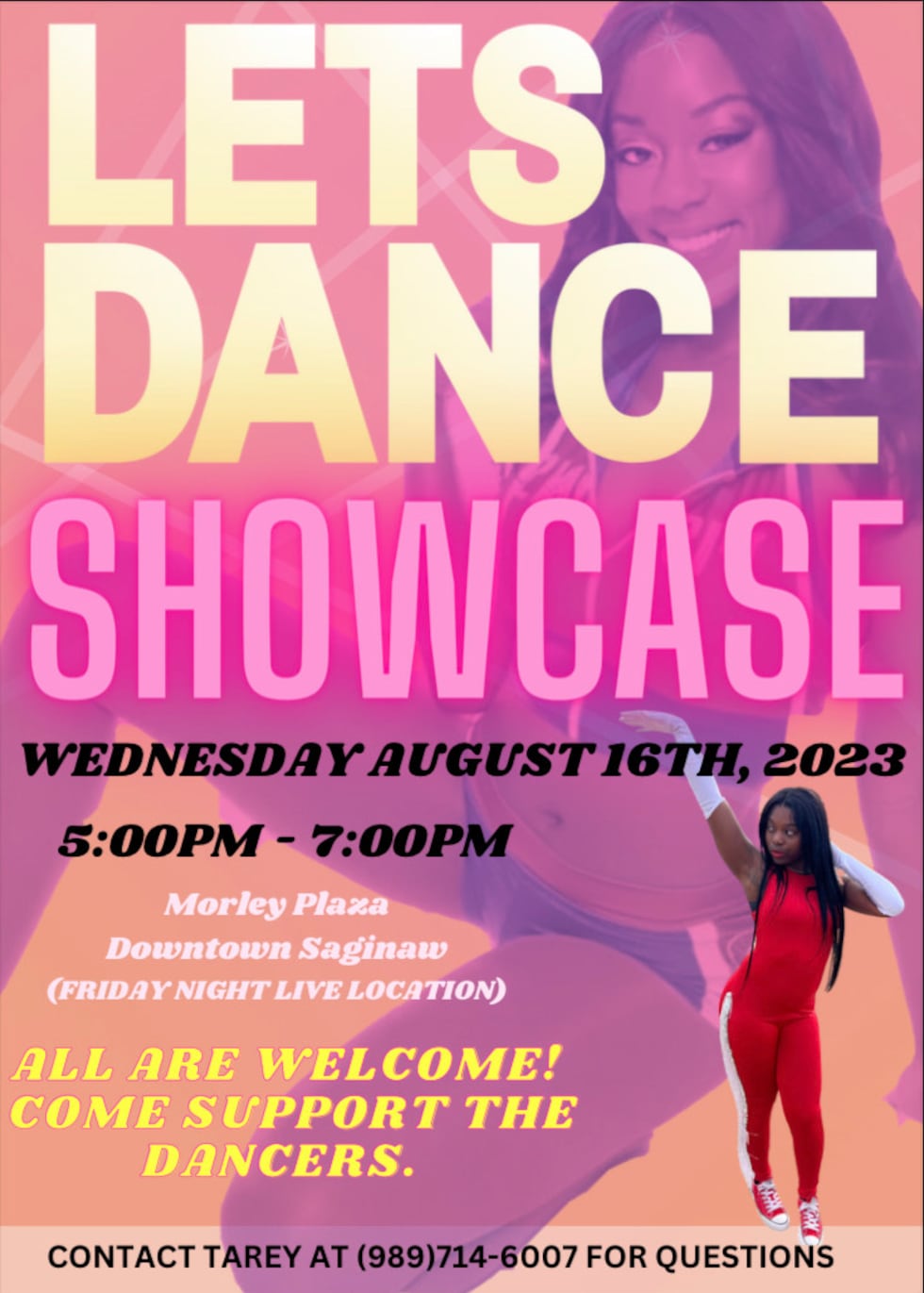 Catch TV5 Wake-Up 4:30 a.m. to 7 a.m. and TV5 News at Nine every weekday. Have a great Wednesday!
Subscribe to the TV5 newsletter and receive the latest local news and weather straight to your email every day.
Copyright 2023 WNEM. All rights reserved.