Man dies after police standoff, fire, in Bath Township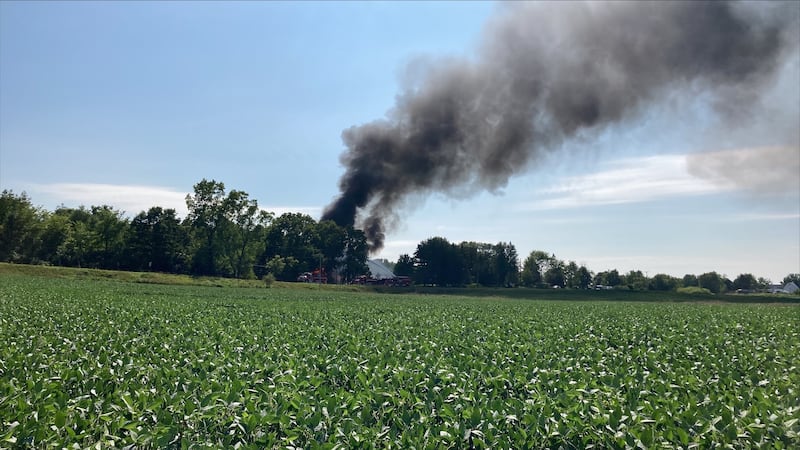 Published: Aug. 22, 2023 at 12:41 PM EDT
|
Updated: Aug. 22, 2023 at 8:26 PM EDT
BATH TOWNSHIP, Mich. (WILX) - A man is dead after a tense stand-off with police and a structure fire in Bath Township.
On Tuesday around 9:16 a.m., officers with the Bath Township police were requested by family to check on a person at 4862 1/2 Clark Rd. in Bath Township.
Officers attempted to contact the person from outside the home. After repeated unsuccessful attempts to make contact, officers heard a gunshot come from the home.
Police then called the Clinton County Sheriff's Office in to deploy a drone for a better view. The drone's mission was ultimately a failure.
Shortly after, more gunshots came from the home. The Clinton County Special Operations Team was then deployed.
After several hours, multiple gunshots came from the home, some in the direction of police. Police made multiple attempts to speak with the subject but never received a response.
During the standoff, officers saw smoke coming from the home. Due to the subject's dangerous behavior, firefighters could not immediately extinguish the fire.
A special Michigan State Police tactical firetruck was called in, but the structure ultimately burned to the ground. Crews then found the subject's dead body among the ashes.
Police are still investigating what caused the subject's supposed erratic behavior.
Subscribe to our News 10 newsletter and receive the latest local news and weather straight to your email every morning.
Copyright 2023 WILX. All rights reserved.