Thursday, Aug. 31, 2023: 5 things you need to know
Published: Aug. 31, 2023 at 5:31 AM EDT
MID-MICHIGAN (WNEM) - Good Thursday morning, Mid-Michigan! Here's a list of compiled stories you need to know before you start your day.
1. Idalia is now a tropical storm this morning, moving northeast across the Carolina's coast. ServPro of Saginaw and Bay City has roughly two dozen team members, three semi-trailers, two utility trailers and several first response vehicles in Florida.
2. Gov. Gretchen Whitmer expanded the state of emergency after seven tornadoes touched down in Michigan last week. It now includes Ionia and Kent counties and allows for state resources to help clean up and rebuilding efforts.
3. Flint Township Police Department has arrested a 21-year-old man at his home in Flint, accused of shooting and critically injuring a 29-year-old. Police were called to the Fisherman's Cove mobile home park Tuesday night. An argument is believed to have started the shooting, police said.
4. Expand your taste buds with a fusion of Hawaiian-Japanese flavors. The Poke Bowl has its grand opening scheduled for today. The restaurant is located at 1214 University Ave. in Flint. The grand opening is from 11 a.m. to noon, deliveries and pick-up orders begin at 12:30 p.m. Visit their Facebook for more information.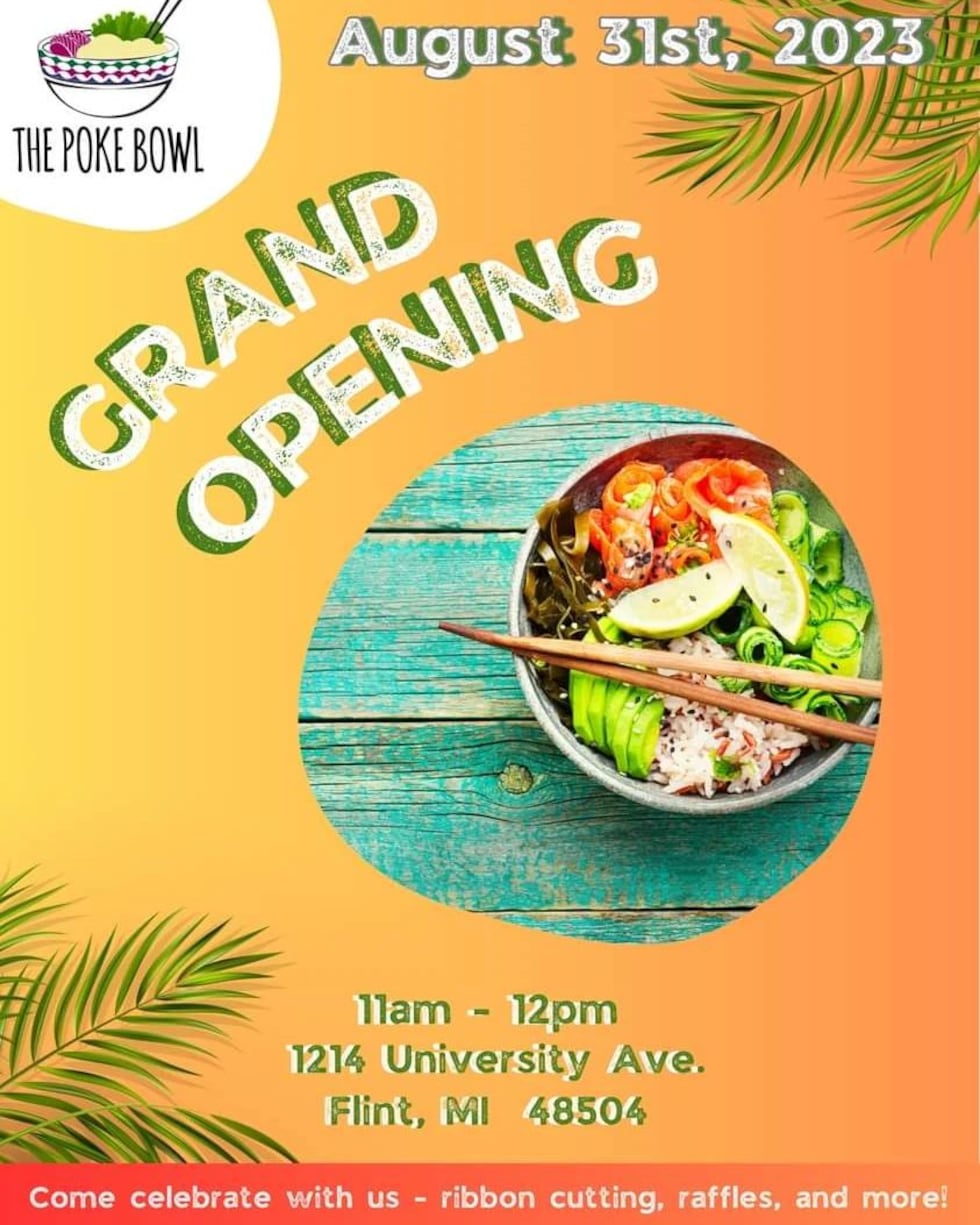 5. SVRC Marketplace in Saginaw is hosting its 10th annual Small Business Expo today. The theme is the taste of Saginaw. Eat good food from local vendors and shop with over 30 local small businesses. It is from 4 p.m. to 8 p.m.
Catch TV5 Wake-Up 4:30 a.m. to 7 a.m. and TV5 News at Nine every week day.
Subscribe to the TV5 newsletter and receive the latest local news and weather straight to your email every day.
Copyright 2023 WNEM. All rights reserved.