Brenda Tracy, Mel Tucker, react to reports accusing Tucker of sexual misconduct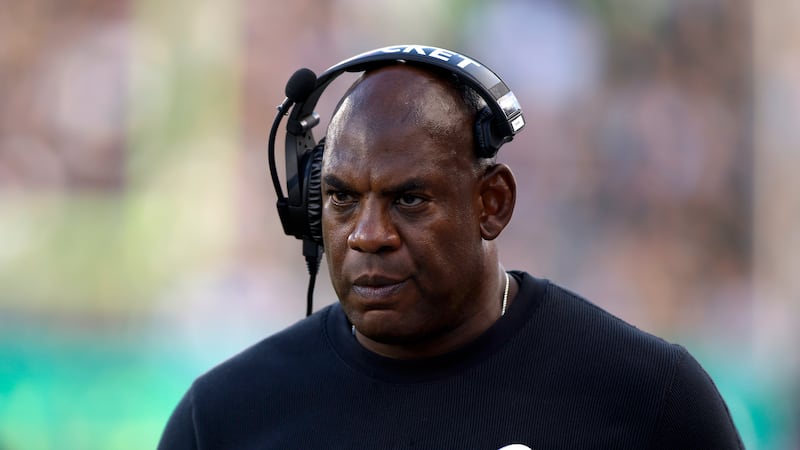 Published: Sep. 11, 2023 at 4:38 PM EDT
|
Updated: Sep. 11, 2023 at 8:58 PM EDT
EAST LANSING, Mich. (WILX) - Brenda Tracy, the woman named in a USA Today report that accuses MSU Football coach Mel Tucker of sexual misconduct, posted a Tweet on X/Twitter responding to Tucker's statement.
"This is just more of the same DARVO, deflection, victim blaming and lies that I've been dealing with now for months. Coach Tucker has been delaying and trying to stop the investigative process since the beginning. He can't afford to go to a hearing that determines credibility of the participating parties. I believe this statement is his way of getting out of participating in the hearing. October 5th and 6th I will be present for the hearing and make myself available for cross examination by his attorney Jennifer Belveal. I invite him to do the same," the Tweet reads.
Suspended Michigan State University Head Football Coach Mel Tucker released a response to a USA Today report that accuses him of sexual misconduct.
Tucker was suspended on Sunday after a report released by USA Today alleges Tucker engaged in nonconsensual phone sex with a woman working with the football team on violence education. The report says the woman, who willingly identified herself as Brenda Tracy, is also a rape survivor.
On Monday, Tucker released a statement disputing the allegations made in the report. His response can be read in full below:
This is a developing story and will be updated as more information becomes available.
Subscribe to our News 10 newsletter and receive the latest local news and weather straight to your email every morning.
Copyright 2023 WILX. All rights reserved.