Closing out summer on a nice note!
Published: Sep. 22, 2023 at 4:43 AM EDT
|
Updated: Sep. 22, 2023 at 1:29 PM EDT
SAGINAW, Mich. (WNEM) - As we close out summer today, we couldn't ask for better weather! Unseasonably warm air will continue to reside over Mid-Michigan today leading to highs near 80 degrees. These warmer conditions will slowly start to fade over the weekend, but quiet weather remains on the horizon for the weekend. In addition, rain chances are hard to come by in the next seven days as we near the end of September. This is actually a good thing for any of our farmers who are doing any harvesting! For a look past the weekend, head to the full TV5 First Alert 7-Day Forecast!
Today
Our Friday is off to a nice start serving as a bow to the summer season. Today is the last day of summer with autumn starting Saturday morning at 2:49am. Skies will have plenty of sunshine with only a few clouds bubbling up.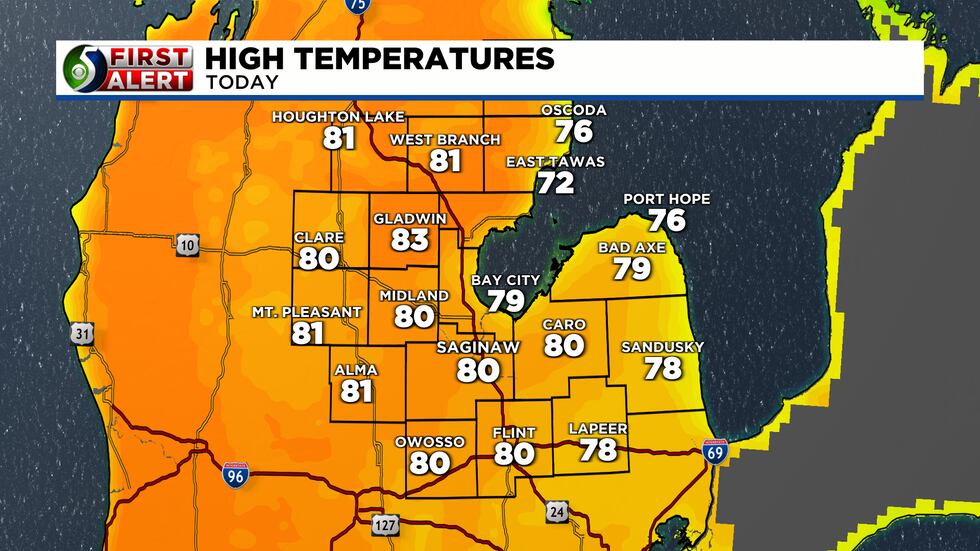 Highs today will reach up to around 80 degrees with a southeast wind at 5 to 10 mph. Other than a small stray shower chance (less than 10%), today will be dry. Cloud coverage will clear over the course of the day so (mostly) clear skies are in the cards for this evening. This is teeing us up for fantastic weather this evening for Friday Night Lights! The Game of the Week is Chesaning @ Montrose. For more game forecasts, click here!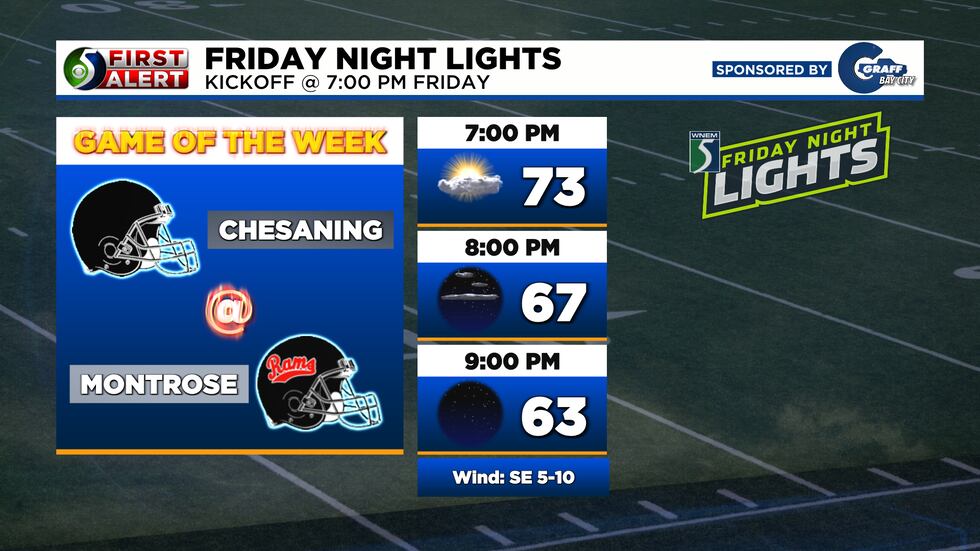 Tonight
Those mostly clear conditions are expected to hold through the overnight leading to more patchy fog on Saturday morning. Lows will fall to 53 degrees with a light southeast wind at 5 mph or less. We'll officially cross the Autumnal Equinox at 2:49 AM, right in the middle of the night!
Weekend Outlook
Other than some of the patchy fog on Saturday morning, it'll be a bright, mostly sunny day with very comfortable weather! Highs will be around 75 degrees with an east northeast wind at 5 to 15 mph. If you're making any plans for the weekend whether it's just grilling outside, going to a pumpkin patch or cider mill, or going on a fall color tour, we couldn't ask for better weather on the first full day of fall! Lows will fall to 52 degrees on Saturday night.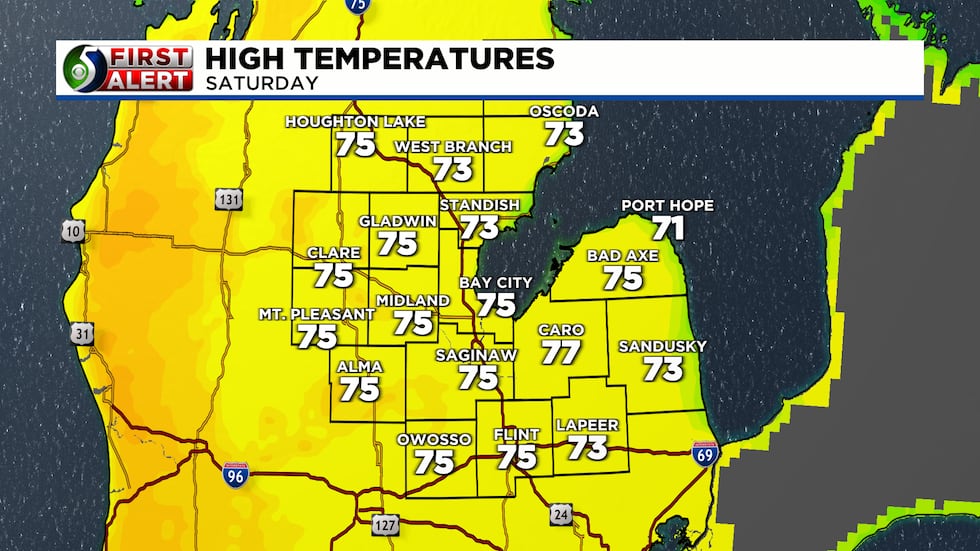 Sunday will have a partly to mostly sunny sky with highs near 71 degrees. The northeast wind will pick up speed a little more which is part of the reason why our temperatures gradually cool down by then. Wind speeds will be from 10 to 15 mph, gusting to 25 mph. This wind will be part of the transport of cooler air aloft from Ontario which will continue the cooldown into next week by about a degree or two per day.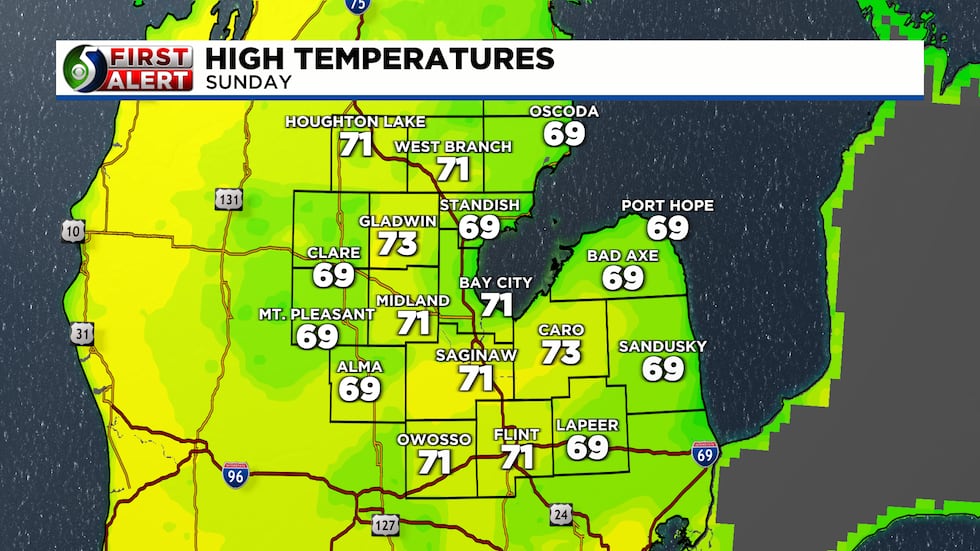 Copyright 2023 WNEM. All rights reserved.