Stellantis, GM respond after UAW expands strikes to parts redistribution centers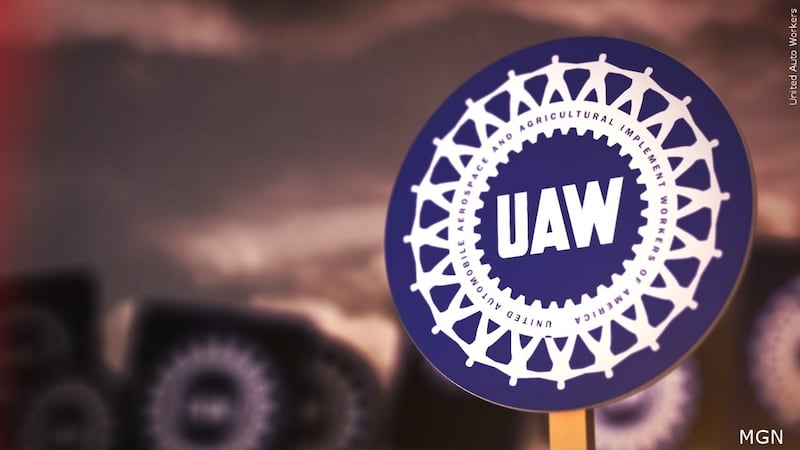 Published: Sep. 22, 2023 at 9:52 AM EDT
|
Updated: Sep. 22, 2023 at 4:15 PM EDT
LANSING, Mich. (WILX) - United Auto Workers (UAW) President Shawn Fain announced union members at all General Motors and Stellantis parts redistribution centers will go on strike at noon on Friday.
Fain made the announcement during his 10 a.m. livestream on Sept. 22.
Six General Motors centers in Michigan are expected to go on strike, including the Lansing Redistribution center on Mt. Hope Road. Seven Stellantis centers are expected to go on strike, as well.
See the list of General Motors centers in Michigan where UAW workers will go on strike at noon Friday:
Pontiac Redistribution

Willow Run Redistribution, located in Belleville

Ypsilanti Processing Center

Davison Road Processing Center

Flint Processing Center

Lansing Redistribution
See the list of Stellantis centers in Michigan where UAW workers will go on strike at noon Friday:
Marysville

Centerline Packaging

Centerline Warehouse

Sherwood, located in Warren

Warren Parts

QEC in Auburn Hills

Romulus
Stellantis released a statement reacting to the strike expansion. It can be read in its entirety below:
"Following yesterday's publication of comments made by the UAW's Communications Director and the subsequent strike announcement, we question whether the union's leadership has ever had an interest in reaching an agreement in a timely manner. They seem more concerned about pursuing their own political agendas than negotiating in the best interests of our employees and the sustainability of our U.S. operations given the market's fierce competition.
The fact is, we made a very competitive offer yesterday that includes all our current full-time hourly employees earning between $80,000 and $96,000 a year by the end of the contract (a 21.4% compounded increase); a long-term solution for Belvidere; and, significant product allocation that allows for workforce stability through the end of the contract. And yet, we still have not received a response to that offer. We look forward to the UAW leadership's productive engagement so that we can bargain in good faith to reach an agreement that will protect the competitiveness of our Company and our ability to continue providing good jobs." - Stellantis' Response to the UAW.
General Motors also reacted to the expansion:
"Today's strike escalation by the UAW's top leadership is unnecessary. The decision to strike an additional 18 of our facilities, affecting more than 3,000 team members plus their families and communities, adds validity to the blueprint identified in last night's leaked texts -- that the UAW leadership is manipulating the bargaining process for their own personal agendas.
We have contingency plans for various scenarios and are prepared to do what is best for our business, our customers, and our dealers.
We have now presented five separate economic proposals that are historic, addressing areas that our team members have said matters most: wage increases and job security while allowing GM to succeed and thrive into the future. We will continue to bargain in good faith with the union to reach an agreement as quickly as possible." - General Motors' Response to the UAW.
Subscribe to our News 10 newsletter and YouTube page to receive the latest local news and weather.
Copyright 2023 WILX. All rights reserved.