'We deserve top dollar pay': Weekend picketers discuss importance of striking
Published: Sep. 23, 2023 at 2:17 PM EDT
SWARTZ CREEK, Mich. (WNEM) - The United Auto Workers' (UAW) strike against The Big Three is causing more and more employees to walk out on the job.
TV-5′s Lauren Piesko was at the picket line in Swartz Creek on Saturday morning, Sept. 23, to hear directly from those on strike.
Over one week in, the historic United Auto Workers union strike is growing bigger and bigger by the day.
On Friday, Sept. 22, UAW workers walked out of dozens of factories across 20 states with picketers continuing on into the weekend.
"I want to see everybody have a wage they can raise a family on, take a vacation once a year, or whenever they can, and have a little money in their pocket, rather than live from paycheck to paycheck," said Doug Tebo, retired General Motors (GM) worker.
Now retired, Doug Tebo worked at GM for more than 45 years.
Joining the picket line this week, he feels like he's making his father proud - he stood in the same spot during the 1937 sit-down strike.
"My father was a sit-down striker, he got a medallion for being in the plants for 45 days. I'm sure he's looking down, loving that I'm out here," Tebo said.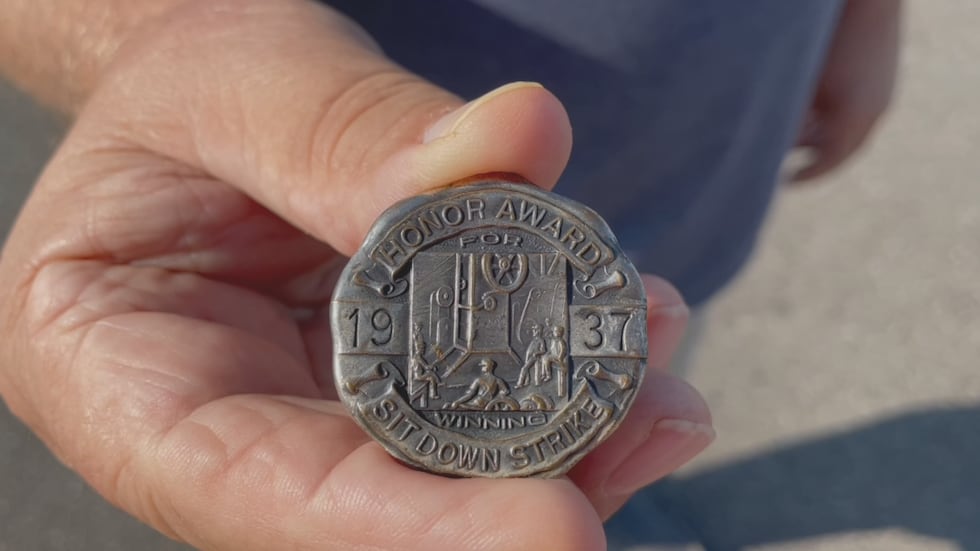 Picketers outside the Flint Processing Center in Swartz Creek were cheering on as cars drove by, honking in support.
"It's just an easy, simple thing. We need more money to survive. We make the cars that cost a lot—we can't even buy those cars, those trucks," Tebo said
David Mushatt has been a GM employee for five years now. He says he hopes to see a new agreement with sustainable pay very soon.
"We work hard here. There's no ifs, ands, or buts about that, and we do deserve more pay because we make them a lot of money, especially this particular plant here," Mushatt said. "As far as the parts plants, we make more money than any other parts plant in the whole country. We're top dollar, so we deserve top dollar pay."
Stay with TV5 for the latest on the strike.
Subscribe to the TV5 newsletter and receive the latest local news and weather straight to your email every day.
Copyright 2023 WNEM. All rights reserved.