Cooler Tuesday, with passing showers
Published: Sep. 25, 2023 at 5:41 PM EDT
SAGINAW, Mich. (WNEM) - We've had some glimpses of the sun on our Monday, but nowhere near as many as we had over the weekend.
Clouds have taken over, and eventually this afternoon we have seen some showers develop. These showers are not expected to ruin the evening for anyone, but will be a nuisance here and there through not only tonight, but the next few days.
Also, if you loved this past weekend, or perhaps didn't get a chance to enjoy it, we could have a repeat performance coming this weekend, possibly even warmer! Preview that in your First Alert 7-Day Forecast!
This Evening & Overnight
If you want to keep tabs on any showers this evening, be sure to check out our Interactive Radar. These showers should remain pretty light in most instances, and no severe weather is expected. If any outdoor plans can handle a little rain, you should be fine tonight.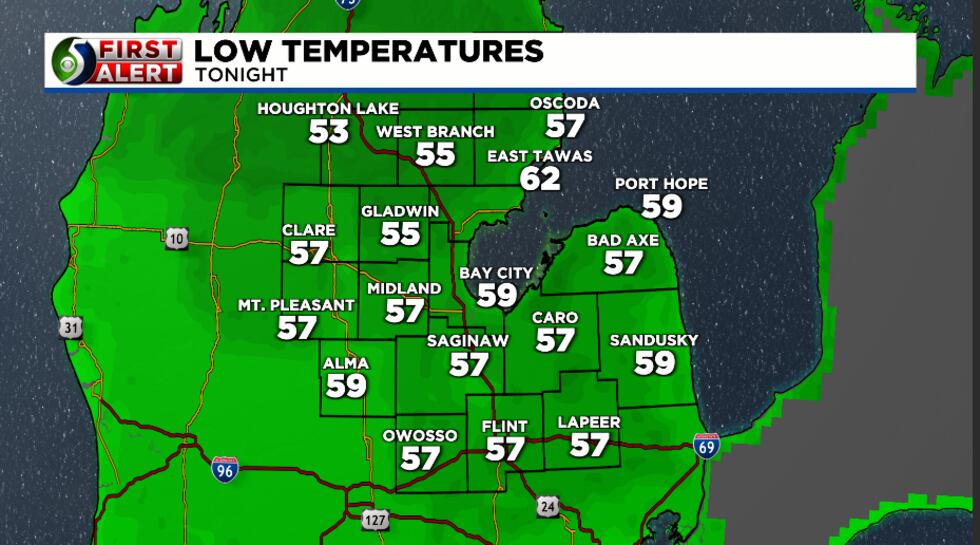 Temperatures have cooled off now that the clouds have been moving in and we'll drop through the 60s as the night goes on, eventually landing in the upper 50s for most areas. Winds will remain out of the east northeast around 5 to 15 miles per hour, strongest near the lakeshore.
Showers will remain possible into the overnight hours, so there is a possibility you could run into rain drops on your morning drive or at the bus stops tomorrow.
Tuesday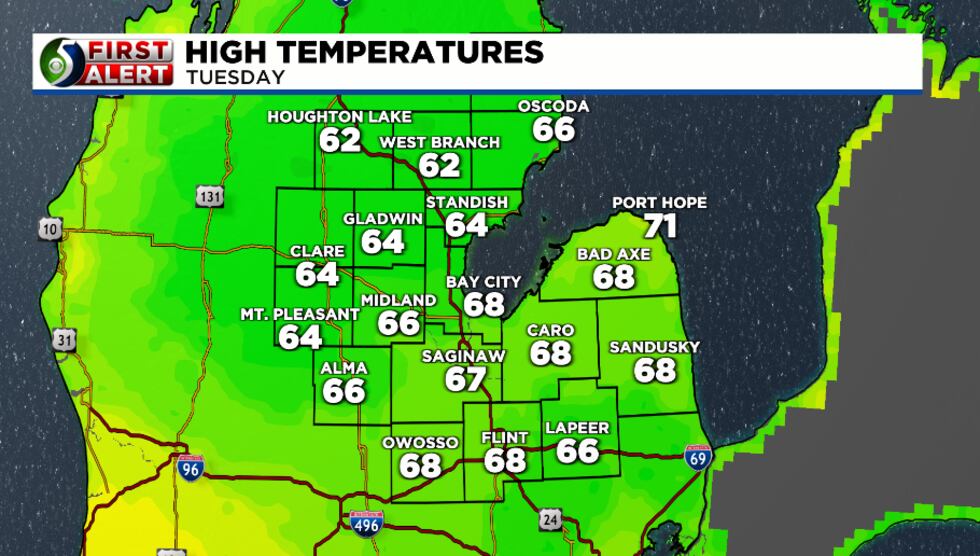 Rain is expected to continue at times on Tuesday, though it's not expected to be an all day rain in any one spot. Our expectation for the moment is that we should see breaks from time to time, and some may not even see a shower at all, especially the farther north of the Tri-Cities you go.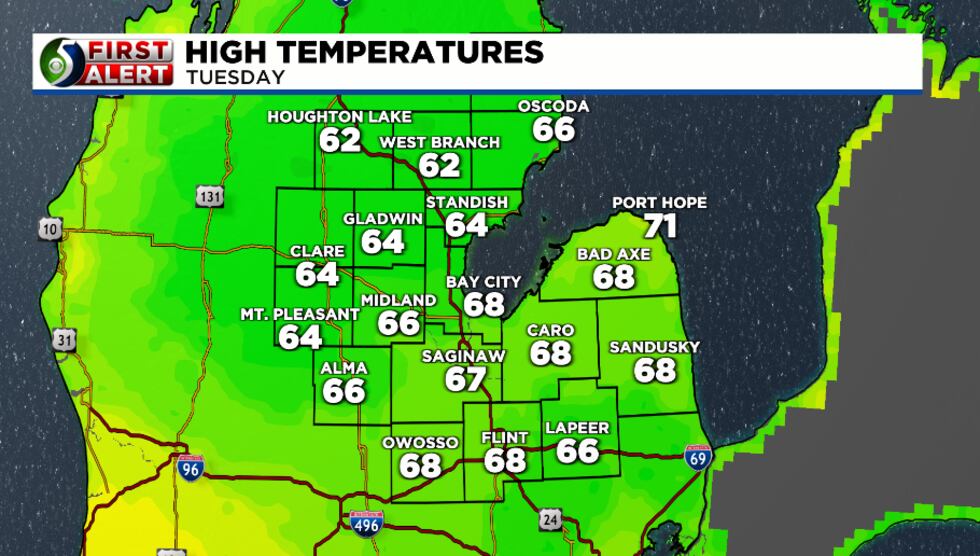 Highs will be cooler tomorrow, with clouds expected to stick around through the day. Even so, we should still manage the middle and upper 60s, with an east southeasterly wind around 5 to 15 miles per hour. Gusts could reach around 20 miles per hour.
Although rain is possible Tuesday evening, showers are currently expected to start shifting more to the southwest of us as the evening goes on, with much of the area dry overnight into Wednesday morning.
Rain Totals
Rainfall totals from Monday through 8 AM Friday are expected to be below 0.50″ for most of the area, with many not even picking up 0.25″ over the course of 4 days of rain chances. This is not expected to be a heavy rainfall event for us at all.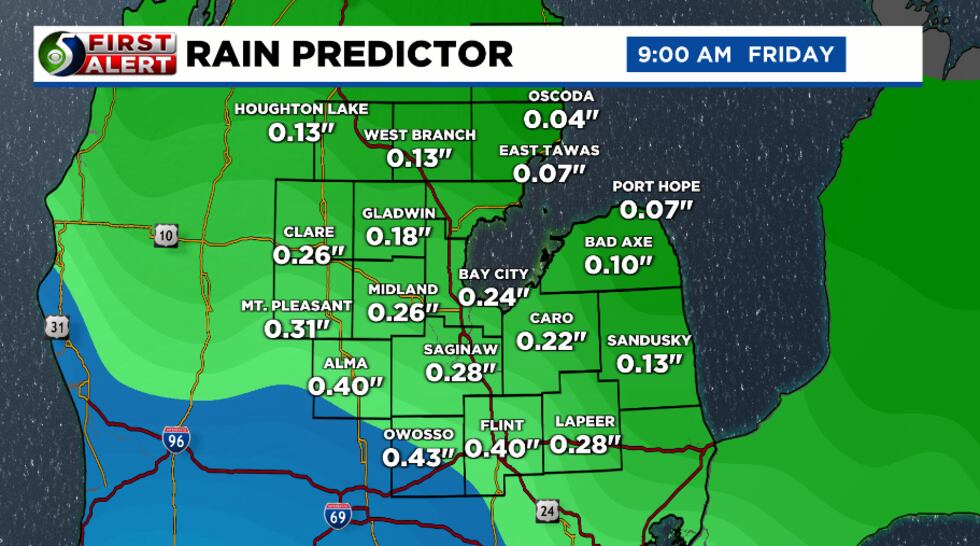 Copyright 2023 WNEM. All rights reserved.