Remaining warm before the temperature crash
Published: Oct. 2, 2023 at 5:45 PM EDT
SAGINAW, Mich. (WNEM) - What a weekend! We've been able to say that a few times recently, but unlike last week, we were able to keep it going into the next week.
Once we enter the fall season, you always need to take advantage while you can! You never know how many of these days you have left and if you've looked ahead in the extended forecast you know, at least temporarily, we're in for quite a dip this coming weekend.
This Evening & Overnight
Let's focus on the good first, which includes a beautiful, generally cloud-free evening! Temperatures are well into the 80s this afternoon and will have plenty of time to fall through the 70s this evening before bottoming out in the 50s overnight. Find any sort of reason to be outside!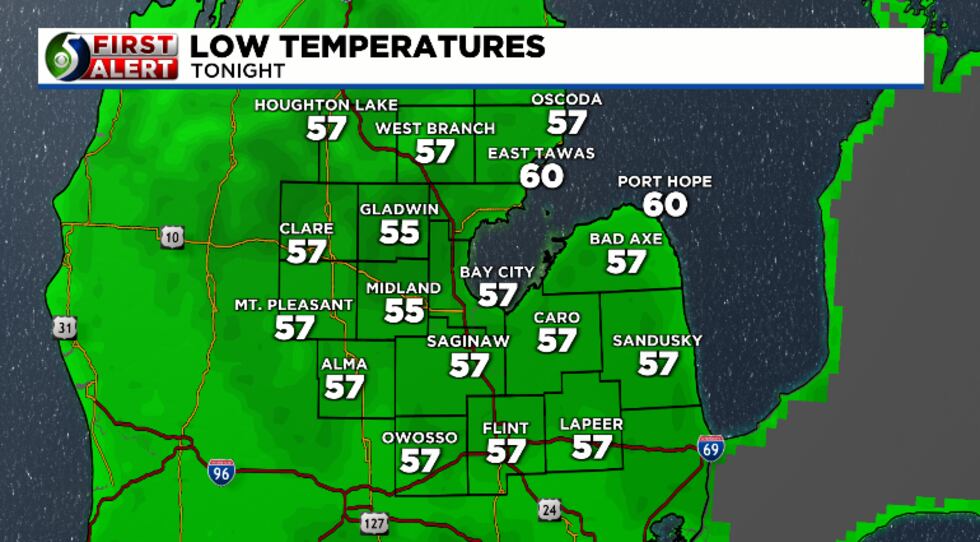 Winds will remain light through the evening and overnight, and many areas may go calm late in the night. With that, some patchy fog is possible.
Tuesday
Skies will be just as bright on Tuesday and we should be able to warm up just as much tomorrow afternoon with plenty of sun and a southerly wind around 5 to 10 miles per hour.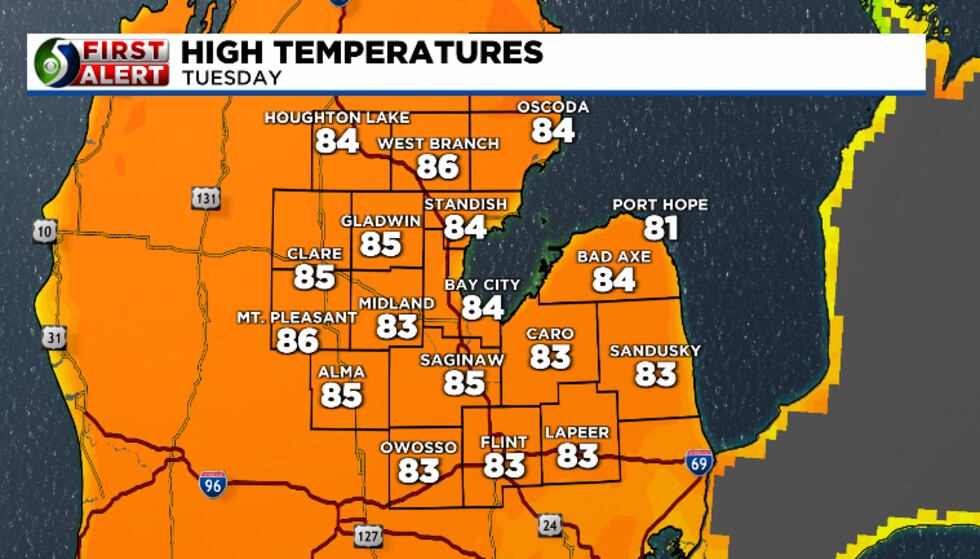 We should land in the lower and middle 80s at least tomorrow, with a few upper 80s not completely off the table.
Skies will remain clear for the first half of Tuesday night, with only a few high clouds starting to drift overhead going into Wednesday morning. Overnight lows will be a mix of 50s and low 60s for Tuesday night, with light winds likely once again.
Weekend Temperature Drop, Lake-Effect Rain
As we head into the weekend, a trough (dip) in the upper-air pattern will allow colder air to spill in from Canada, bringing some of the coolest air we've seen in awhile. It won't be bitterly cold just yet, but plan for temperatures to take a signifcant drop from early this week.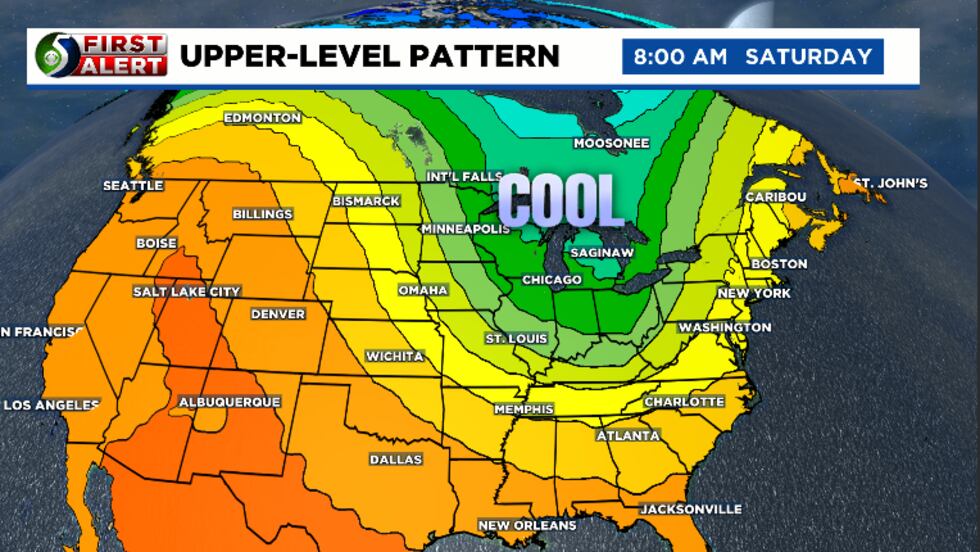 Highs over the weekend are expected to be in the 50s currently, and it doesn't seem unreasonable to expect some of our northern counties to be stuck in the upper half of the 40s. '
In addition, the colder air moving over the warmer waters of Lake Michigan will likely lead to shower development. We're not cold enough for lake-effect snow, but lake-effect rain looks likely.
Copyright 2023 WNEM. All rights reserved.