Three Michigan school board members lose recall battles over retired mascot
Three Michigan school board members have been recalled, victims of a controversial decision to retire a school mascot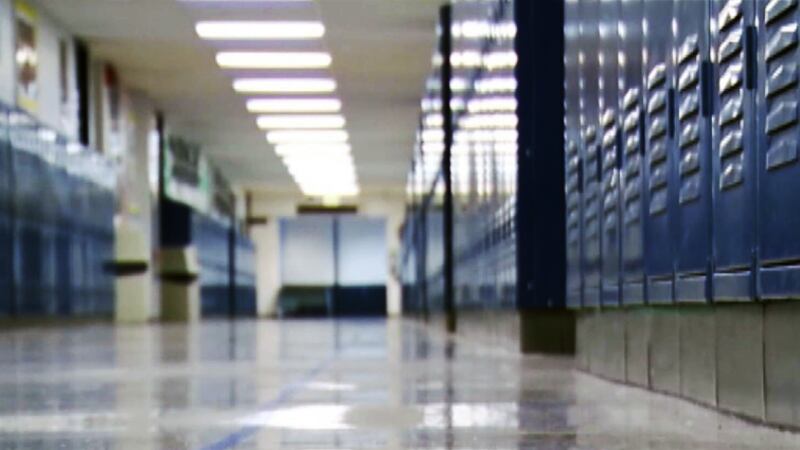 Published: Nov. 8, 2023 at 9:34 PM EST
SANDUSKY, Mich. (AP) — Three Michigan school board members have been recalled, victims of a controversial decision to retire a school mascot.
Jason Trepowski, Daniel Gerstenberger and Jane Jacobsen of the Sandusky Community Schools in eastern Michigan's Thumb region all lost their recall battles in the general election Tuesday, according to results posted on Sanilac County's website.
The recall measures arose after the board members voted to retire the school district's Redskins mascot in November 2022 and change it to Wolves. The Redskins had been the high school's mascot since 1940.
The Sandusky Community Schools Board of Education voted to retire the Redskin mascot last year after discussing the switch as a way to recognize changed perceptions towards Native American mascot imagery.
The National Congress of American Indians considers the mascots to be harmful stereotypes. It maintains a database of K-12 schools that it says have Native American-themed mascots and has put the number at just over 1,900 schools across the country in 970 school districts.
Documents filed with the Sanilac County Clerk's Office said the three board members should be recalled due to a "failure to represent and listen to the voice of the public to retain the Redskin logo and voted to change the logo to the wolves on November 28, 2022," WNEM-TV reported in January.
Messages seeking comment were left Wednesday for all three board members at their homes, place of business or via Facebook.