Car hits John Deere tractor, passenger dies
Published: Nov. 15, 2023 at 12:24 PM EST
BLUMFIELD TWP., Mich. (WNEM) – A woman has died after the driver of the car she was in struck a John Deere tractor on Tuesday, Nov. 14.
Michigan State Police (MSP) said the deadly crash occurred shortly after 6 p.m. on Tuesday on Holland Avenue (M-46) near Mueller Road.
Investigators said an 88-year-old Vassar man was driving a 2021 Chevrolet Traverse eastbound on Holland Avenue, when he struck a slow-moving John Deere tractor headed eastbound, which was driven by a 38-year-old Saginaw man.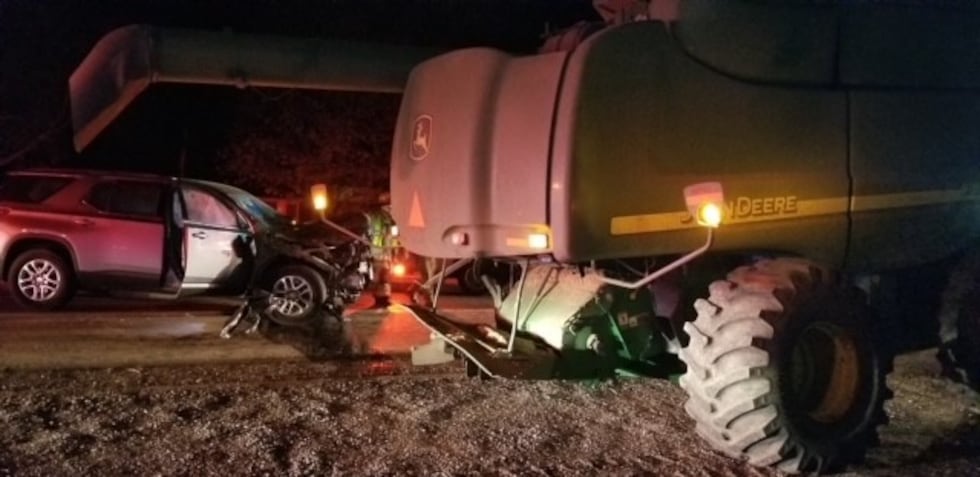 An 80-year-old woman, a passenger in the Traverse, was transported to a local hospital with serious injuries and later died, MSP said, adding there were no other injuries reported.
Impaired driving is not a suspected factor in this crash, according to MSP.
Subscribe to the TV5 newsletter and receive the latest local news and weather straight to your email every day.
Copyright 2023 WNEM. All rights reserved.