Dry and warm Thursday, rain returns late night Thursday & Friday
Published: Nov. 15, 2023 at 6:06 PM EST
SAGINAW, Mich. (WNEM) - It wasn't our most ideal Opening Day, but it was at least a beautiful day once again.
Temperatures reached well into the 50s, if not low 60s this afternoon, and if you're not ready to give it up just yet, we still have one more day to go tomorrow. And although it won't be quite as sunny at times as the last few days, we'll have one more day of dry weather before rain returns on Friday.
For those hoping for more "normal" November fare, be sure to check out your TV5 First Alert 7-Day Forecast for a change that's arriving soon.
This Evening & Overnight
It should be a very quiet night, with clear skies continuing long after sunset tonight, with dry weather of course accompanying those clear skies.
Temperatures will fall quickly tonight, with 40s quickly taking over after sunset, and an eventual fall into the 20s and 30s for overnight lows. Winds will become light and variable tonight, which along with the cold and higher dew points, will bring the chance for some areas of fog tomorrow morning.
Thursday
Skies will be filled with more clouds tomorrow than the last few days, but we'll still see our fair share of sun between any clouds before they really thicken up tomorrow night ahead of our next round of rain.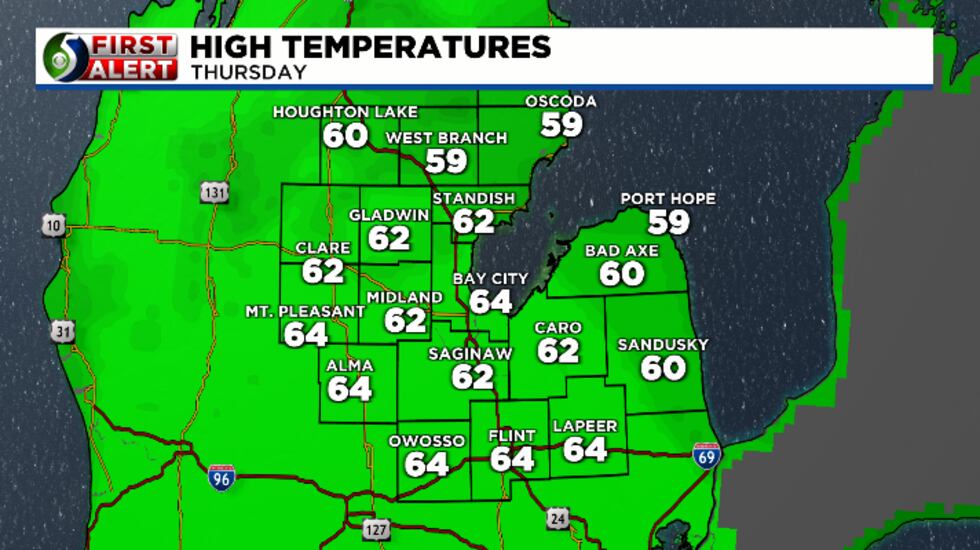 A warm front passing by should bring our temperatures well into the 50s, if not the lower and middle 60s for your afternoon highs. Winds will remain out of the south southwest for one more day, around 5 to 15 miles per hour with gusts near 25 miles per hour.
We should stay dry through the evening, before rain begins to move in toward the morning commute on Friday. Overnight temperatures will remain mild in the 50s for most areas, and will likely be the high for the day Friday as we expect a falling temperature trend through the last day of the workweek.
Friday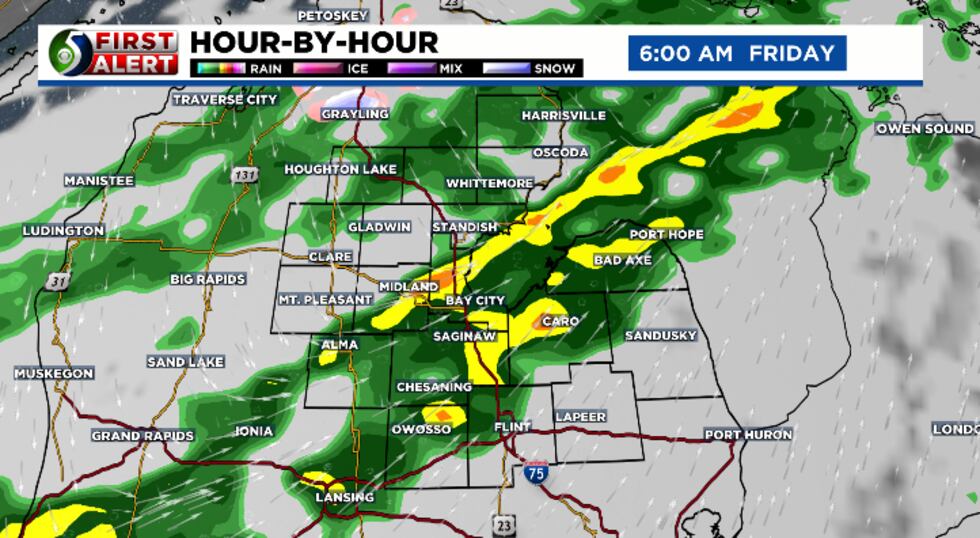 Rain will be widespread, but should only stick around any one location for a few hours at a time, as it forms in a line structure over the area. We aren't expecting severe weather and the line should move through efficiently. Most will be done with the rain by lunchtime if trends remain consistent, with the eastern and southeastern Thumb likely finishing up in the early afternoon.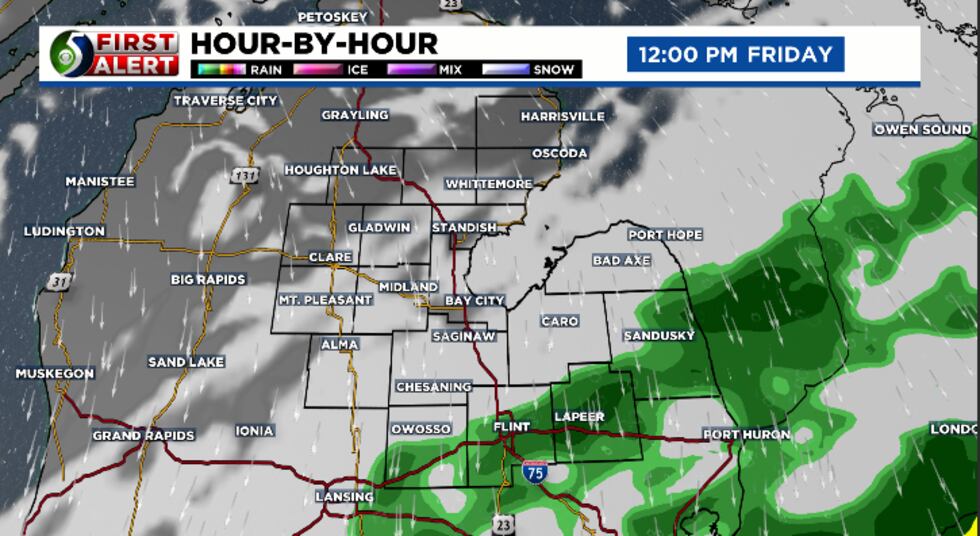 Rainfall amounts of around 0.40″ or less are expected.
As mentioned above, highs would likely be achieved at midnight, so we'll need to refer to them as our afternoon temperatures, which will mostly be in the 40s.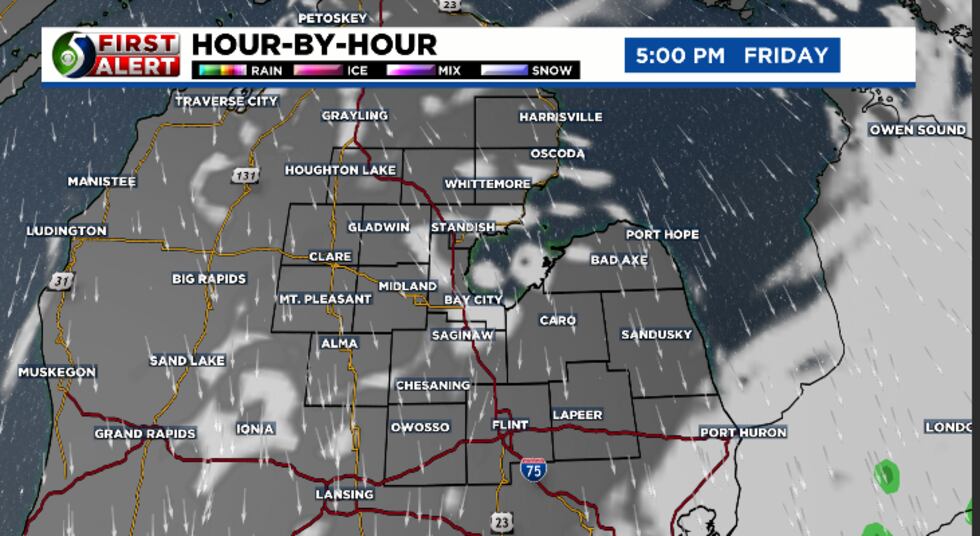 Skies will clear out and it seems we'll have a chance to see some sunshine before the sun goes down, with skies becoming mostly clear into the late evening and overnight hours. Lows on Saturday will fall to the 20s.
Copyright 2023 WNEM. All rights reserved.