Flirting with 60s in mid November as Opening Day arrives
Published: Nov. 15, 2023 at 6:03 AM EST
SAGINAW, Mich. (WNEM) - Today is opening day for rifle deer hunting season, and temperatures will be out of the norm. A mild wave of air will blow into mid-Michigan taking us well above average. The sunshine has been well received, and more holds in the forecast. The cold front bringing rainfall is still on track for later this week.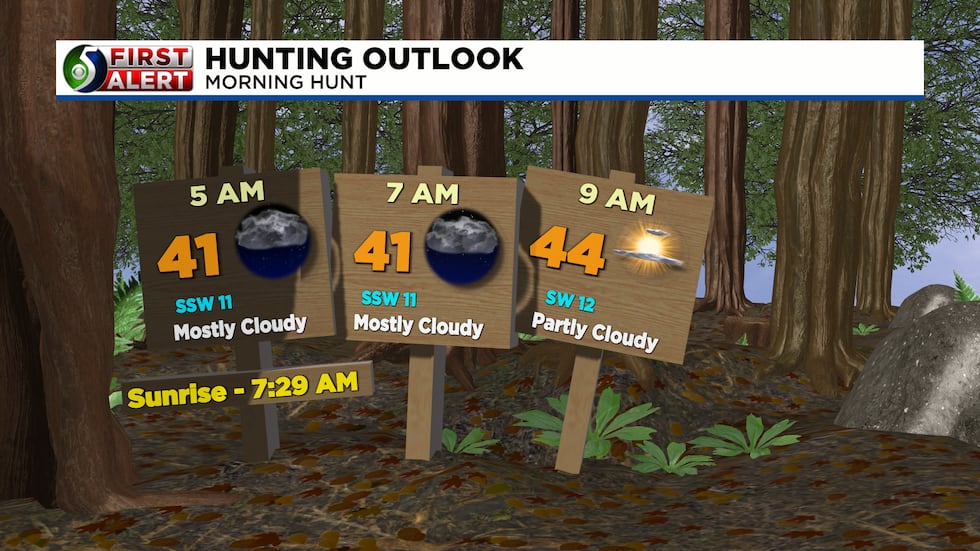 Today - Wednesday starts out with streaks of clouds over mid-Michigan, but they won't hang around long with sunshine expected to move back in. The sunshine has been great this week, so plan on using your sunglasses late morning and for the afternoon. While you are outside enjoying the sunshine, winds will be breezy around 5-15mph, but gusting towards 25mph. The wind direction out of the southwest will help bring warm air in. Today's temperature planner has mid 50s by lunch and upper 50s in the peak heat of the afternoon.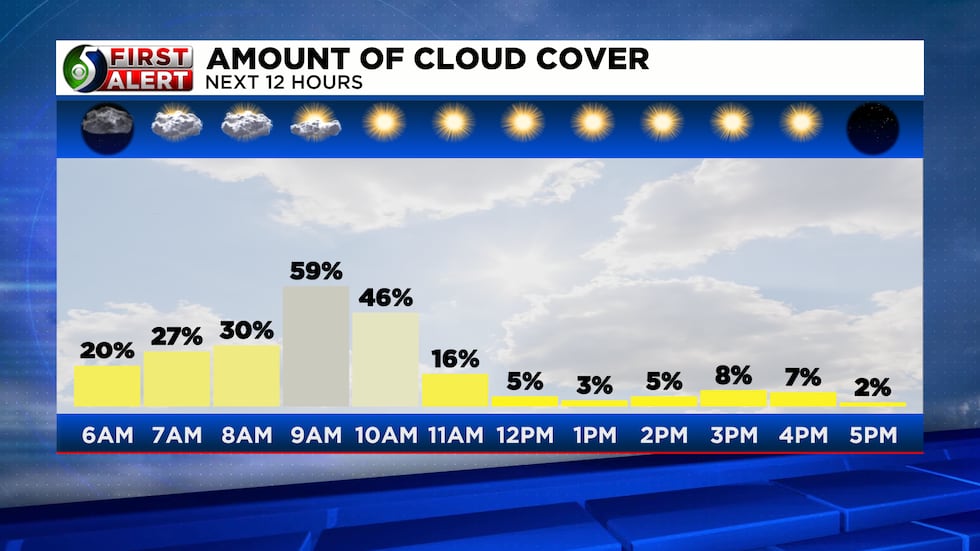 Tonight - Skies will not refill with clouds allowing a cool night under mostly clear skies. Temperatures drop into the mid 30s. Winds will hold the southwest direction at 5-10mph.
Thursday - Tomorrow brings some changes to the forecast that we have been use to the last few days. We start out with sunshine, but clouds will start to fill in through the day. The reason for the clouds is to setup an approaching cold front. The daylight hours will be dry. The cold front with rainfall does not arrive until early Friday morning. With the cold front not moving through during peak heat, highs will be in the low 60s compared to the normal mid 40s.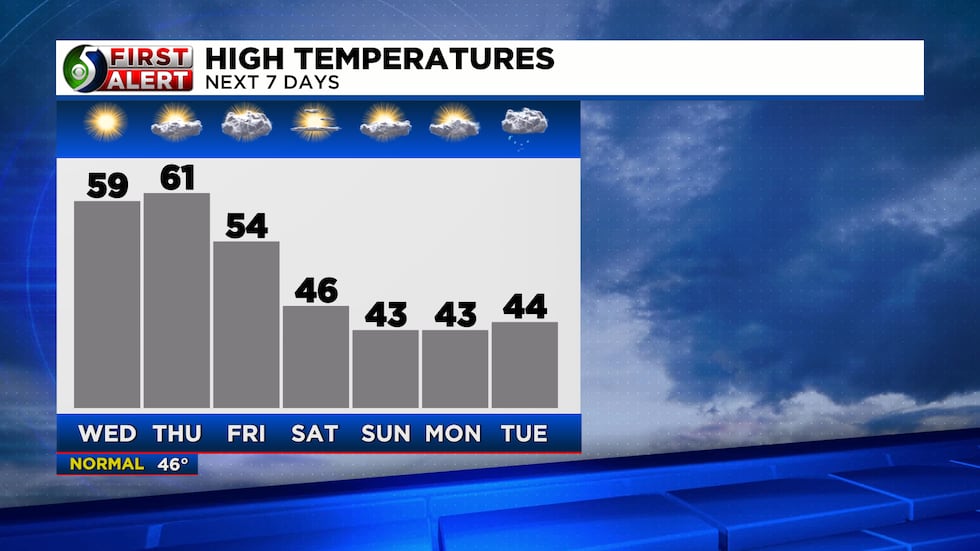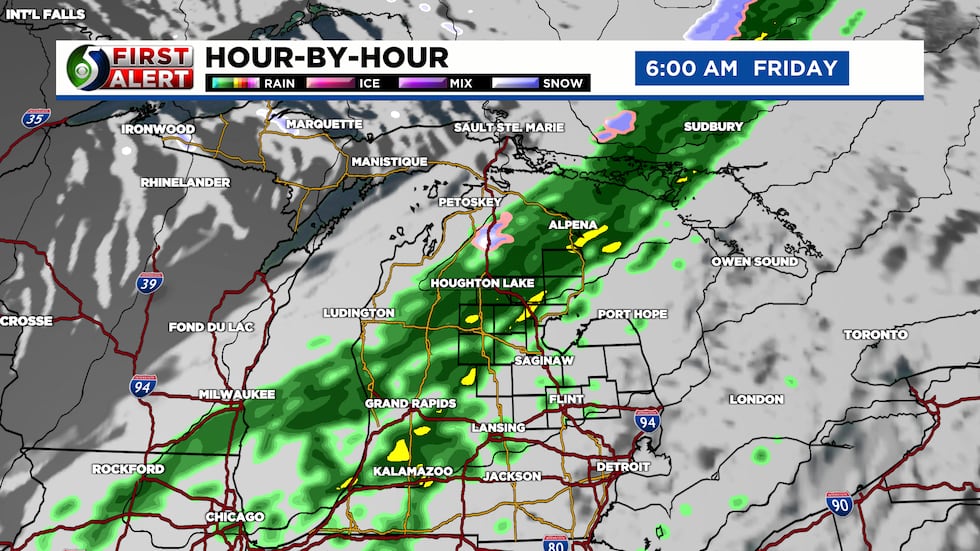 Next Rain Chance: Thursday night and Friday morning will bring our first chance of rain this week. The rain is along a cold front and will start just before sunrise and last all morning. Early in the afternoon the rain will exit, so Friday night plans will be in good shape. Stay updated with the TV5 First Alert Weather app.
Copyright 2023 WNEM. All rights reserved.