Man falls 25-feet out of tree stand, airlifted to hospital
Published: Nov. 15, 2023 at 1:14 PM EST
ROSCOMMON CO., Mich. (WNEM) - An Almont man was airlifted to a hospital on Wednesday after he suffered incapacitating injuries when he fell out of his tree stand.
On opening day of firearm deer season at 6 a.m. on Wednesday, Nov. 15, a 61-year-old Almont man fell from his tree stand in Roscommon County in the Dead Stream Swamp area, Michigan State Police (MSP) said.
MSP said the man fell approximately 25-feet, but he was able to crawl to his backpack on the ground and retrieve his cell phone to call his brother and 911.
His vehicle was located, and his brother arrived to lead troopers from the MSP Houghton Lake Post and a deputy from the Roscommon County Sheriff's Office to the victim, according to MSP.
MSP said it was suspected the man suffered possible pelvic, back, and chest injuries, so troopers requested assistance from Coast Guard Air Station Traverse City.
Crews took into consideration the difficult terrain, the distance from any travelable roadway, and the man's incapacitating injuries and decided to have the Coast Guard execute a basket air lift from the scene.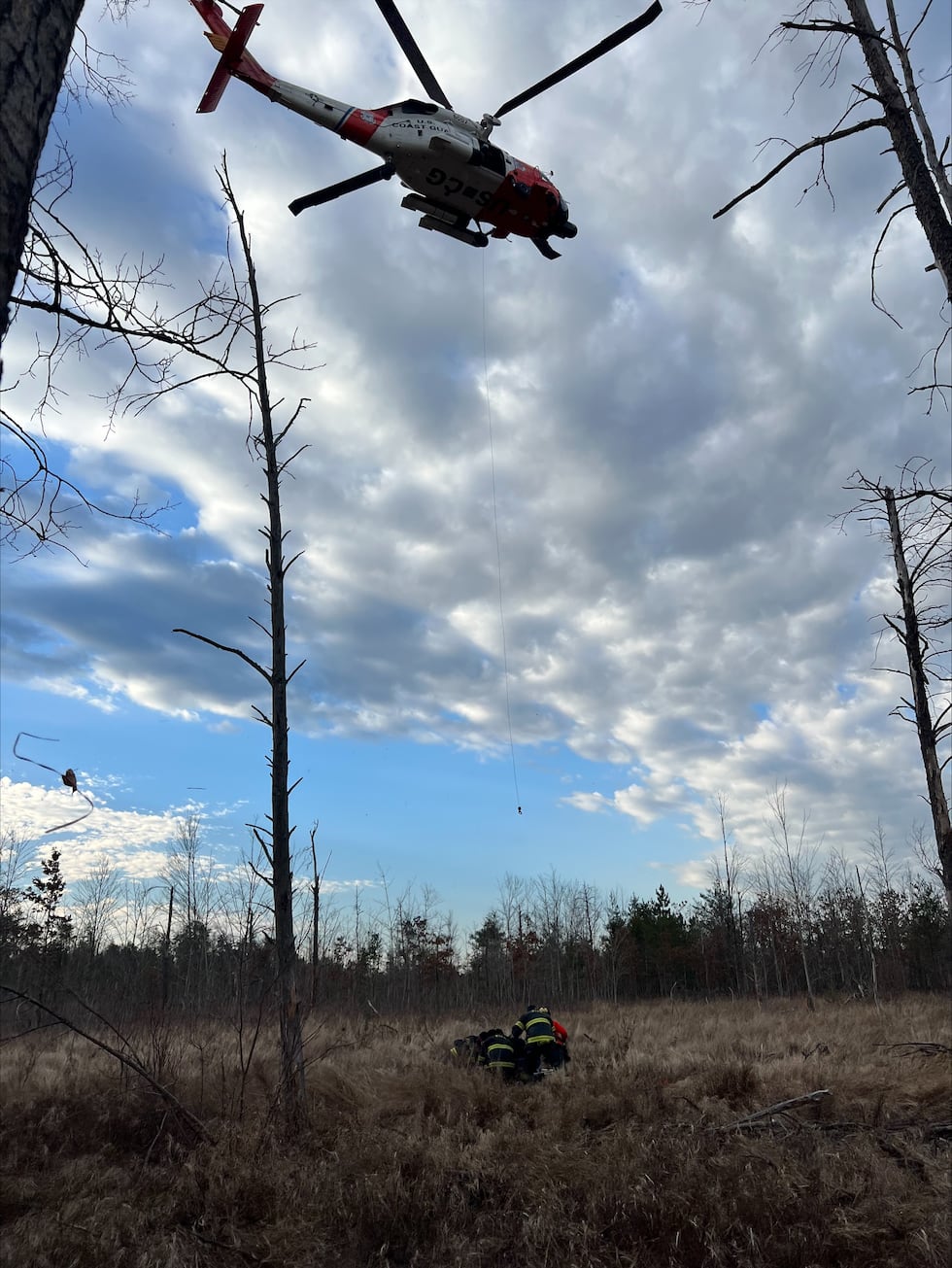 The man's condition is unknown as of Wednesday afternoon.
Subscribe to the TV5 newsletter and receive the latest local news and weather straight to your email every day.
Copyright 2023 WNEM. All rights reserved.