Enjoyable temperatures today with clouds returning before rain begins
Published: Nov. 16, 2023 at 6:16 AM EST
SAGINAW, Mich. (WNEM) - Today is the last day for many parts of the forecast that we have become used to lately. Bright, sunny skies and mild temperatures start to wrap up today as tomorrow's forecast brings us back to November weather. Rainfall remains on track for Friday morning, but the holiday plans in Saginaw are looking good.
Today - Today is the last nice weather day as we have been enjoying sunshine for almost a week now. We will start will full sunshine early in the day, but hour by hour, clouds start to return. Expect skies to be partly cloudy in the afternoon. It will still be a great day to get outside with your favorite hoodie because temperatures will be in the low 60s today. The sun and southwest winds will give the mild feeling. You'll still need a sweatshirt because the southwest winds will be gusting around 25mph. With the clouds returning, that is a little hint that rainfall will soon be entering the forecast.
Tonight - Clouds continue to thicken as the sunsets around 5:10pm. The winds will still be breezy and even pick up more speed gusting around 35mph. We keep the southwest wind direction until a cold front moves in Friday morning. Temperatures don't cool out much overnight. Numbers will slip back into the mid to upper 50s and stay there around midnight and through sunrise.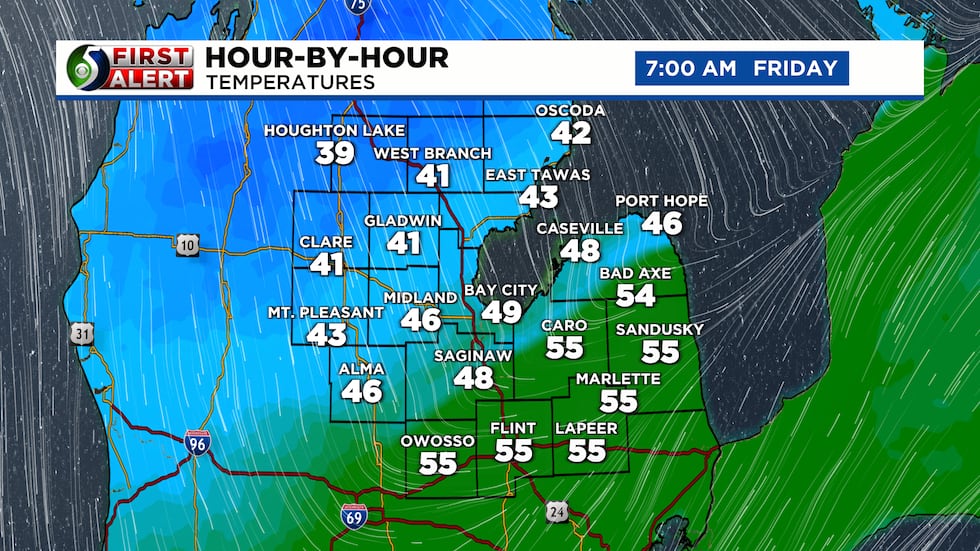 You'll find on the TV5 First Alert Weather maps go through a slow color change during this time. Rainfall does not start at bedtime, but closer to wakeup time. When you wakeup Friday morning, wet weather will be on radar.
Tomorrow - Friday morning has the rain along the cold front starting a few hours before sunrise. The coverage of the rain could be scattered, but it will still be a wet morning for many. The rain will start in the northwest part of mid-Michigan and move southeast causing rain in the Great Lakes Bay Region around sunrise and mid morning. In southern mid-Michigan, rain start mid to late morning.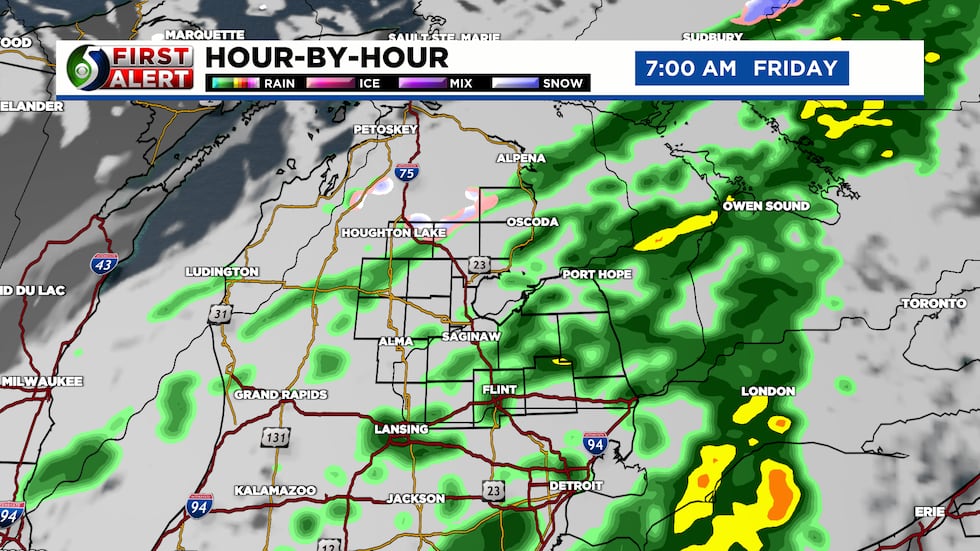 Locations that see the rain first, will see it exit first. The rain makes full exit after lunch in the early afternoon.
Once the rain is done, temperatures that started in the mid 50s around sunrise will be in the low 40s. Dry weather is expected for Holidays in the Heart of the City, but it will be chilly.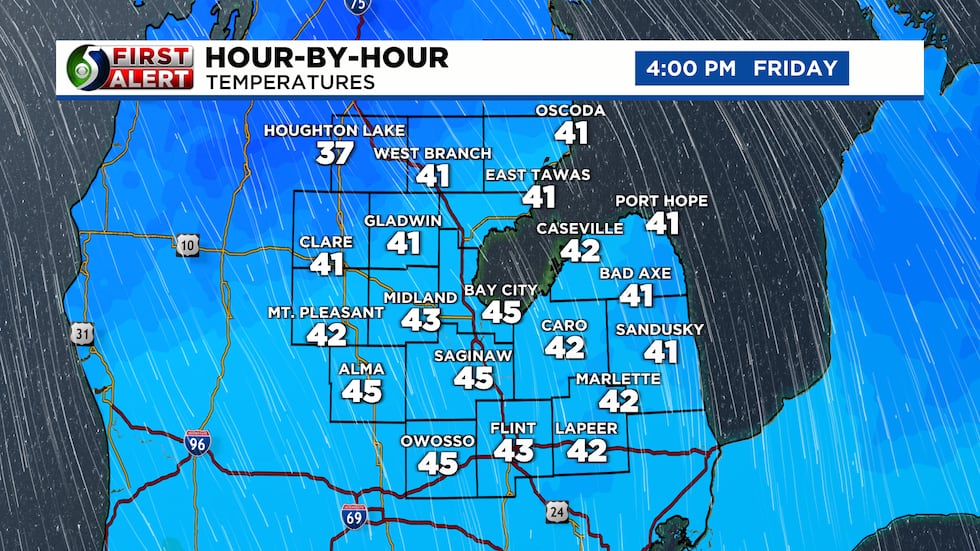 Weekend Preview - Dry weather is in place for the weekend. There will be some sunshine rebounding with a few clouds. Temperatures return to the seasonal normal in the mid 40s. Great weather for all the holiday parades Saturday morning across mid-Michigan!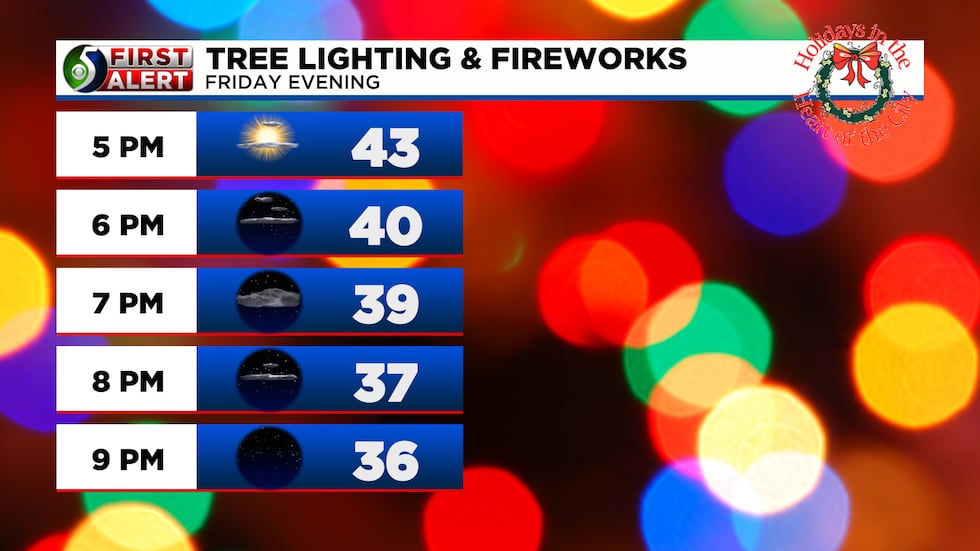 Copyright 2023 WNEM. All rights reserved.