Dry but chilly overnight, dry weekend.
TV5 First Alert Friday Afternoon Forecast
Published: Nov. 17, 2023 at 3:25 PM EST
SAGINAW, Mich. (WNEM) - The rest of our afternoon will feature drier and calmer conditions after the showery and breezy conditions this morning. We will maintain a little breezy through the rest of your Friday, but those winds slowly calming down. Temperatures wont change much from where we are now, maintaining the lower-middle 40s for the next few hours before we cool off tonight.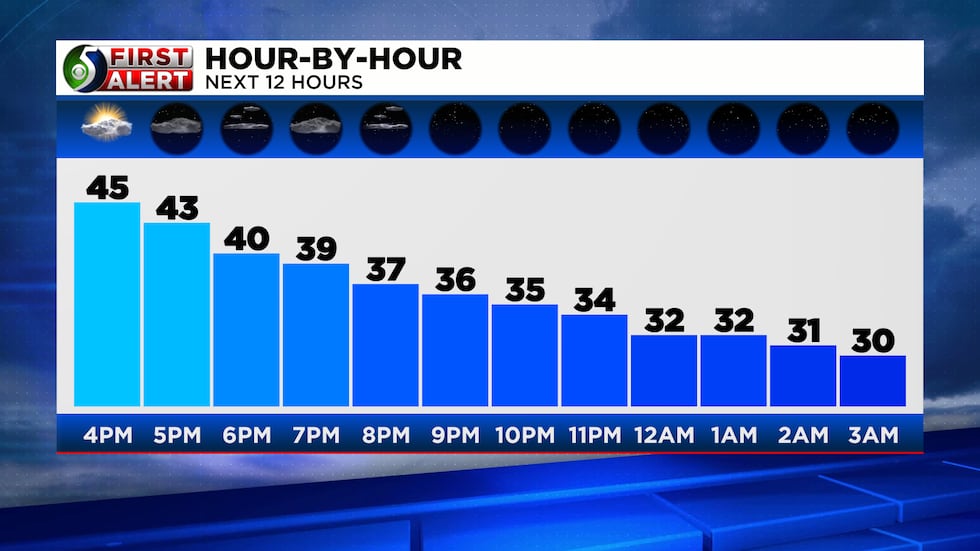 Temperatures cool off quite a bit tonight as skies continue to clear out on northwesterly winds behind the cold front that swung through this morning. That cold front swept out the warmth and rain activity that was moving through, leaving us now with drier and calmer conditions.
Clouds clearing out of Mid-Michigan this afternoon will act to 'remove the blanket' for us overnight, helping us cool off. Additionally, those northwest winds are ushering in cooler air, making for 'double trouble', if you will, for those not a fan of the cold. This combo should allow for temperatures to fall to near and below freezing overnight. A range between 26-33 degrees will be most common by early Saturday morning.
Skies will continue to clear tonight, eventually giving way to some nice sunshine Saturday.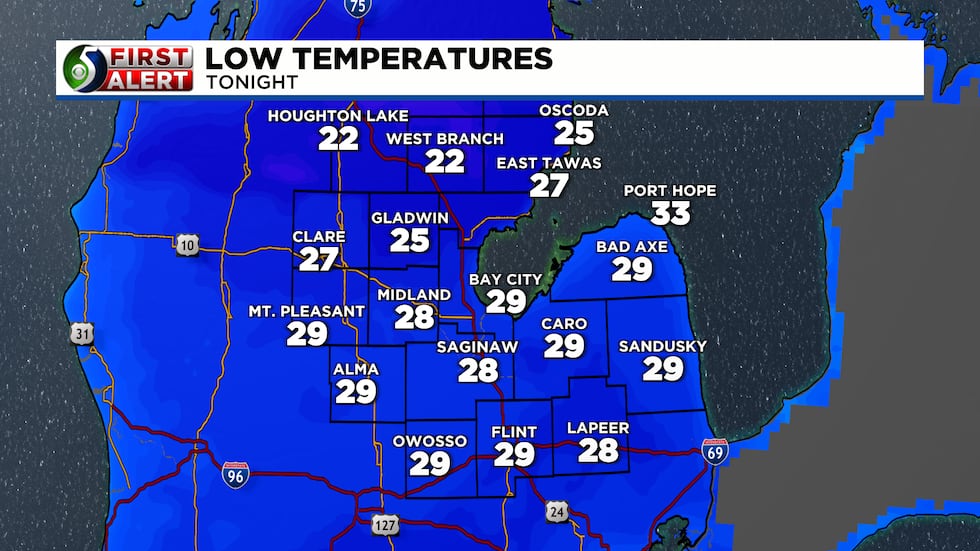 Sunshine and a lucky wind shift back to southwest tomorrow will allow for high temperatures headed for the upper 40s to possibly near 50 degrees during the afternoon. Expect mostly sunny skies and dry conditions! Winds remain gusty, however, with 20-25 mph gusts possible from the southwest during the afternoon.
Copyright 2023 WNEM. All rights reserved.