Dry with sunshine this weekend
TV5 First Alert Saturday Morning Forecast
Published: Nov. 18, 2023 at 6:51 AM EST
SAGINAW, Mich. (WNEM) - We are starting our morning *chilly* with lows now falling into the middle and upper 20s for much of Mid-Michigan, just as expected. Skies are clear to start us out already so expect sunshine as soon as the sun comes up!
Sunshine will remain in place for much of your Saturday, only some scattered cloud cover moves in later this afternoon for northern Mid-Michigan and the tip of the Thumb -- though mostly sunny skies remain. More clouds move in overnight for a brief time but will leave us again for Sunday.
Winds will pick up a little this afternoon, gusting between 20-25 mph with a few of those gusts possibly reaching up towards 30 mph. Winds will be shifting to the southwest by late morning before shifting back north tomorrow.
Expect high temperatures in the upper 40s and lower 50s this afternoon.
Even though the Leonids (meteor shower) technically peaked last night, we will still have a view tonight and skies will be mostly clear. To be clear, however, the Leonids aren't all that impressive this year -- only peaking at 10-15 meteors an hour.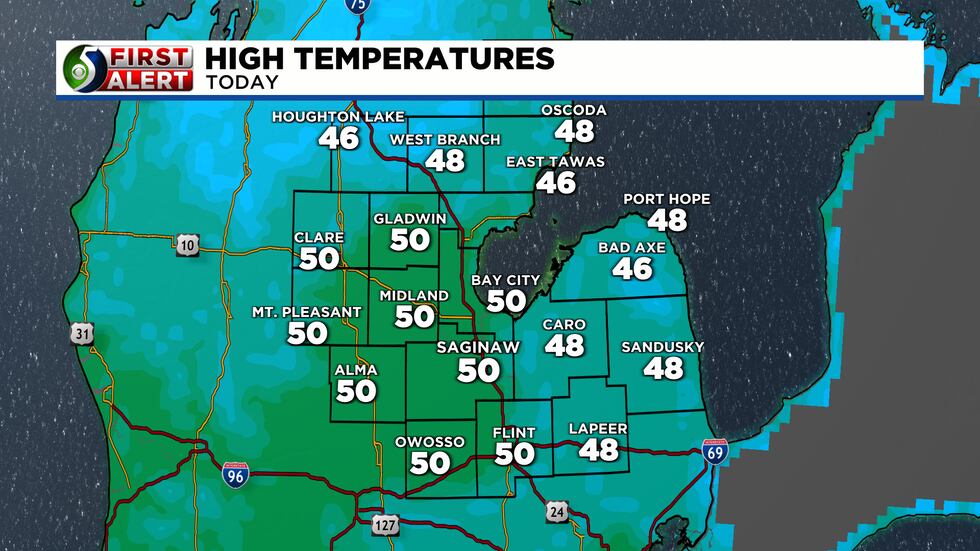 Tomorrow will feature another shift in our wind direction, back to the north which will funnel in some cooler air. This wont totally offset the warming we will see from our friend the sun, but it will slow it down bit. Expect high temperatures to be cooler, only making the lower 40s up north and the middle to maybe upper 40s across the south.
Winds will be calmer but from the north.
Skies start with a few more clouds but eventually we clear out making for another day of sunshine!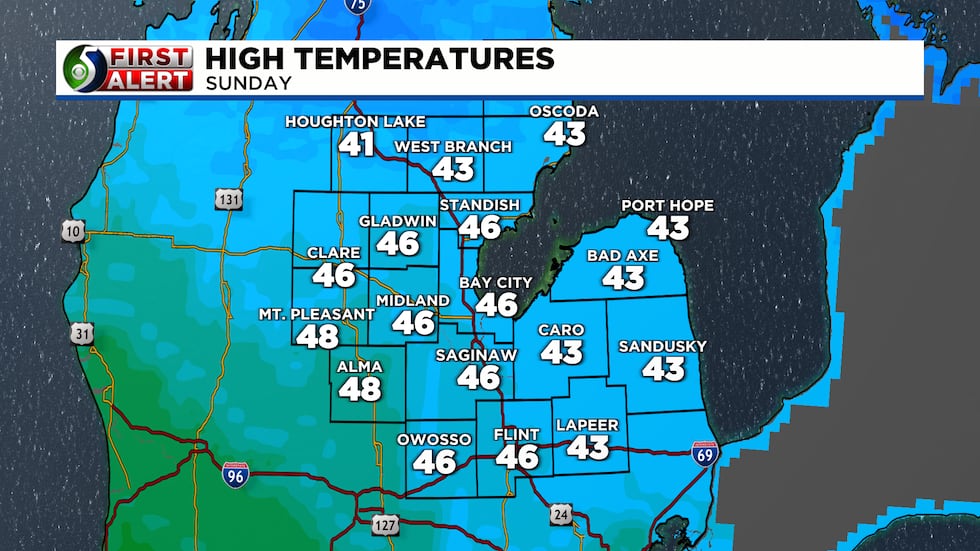 Copyright 2023 WNEM. All rights reserved.