Sunny & cooler today, more clouds Monday
TV5 First Alert Sunday morning forecast
Published: Nov. 19, 2023 at 10:39 AM EST
SAGINAW, Mich. (WNEM) - Temperatures are starting the morning in the lower 30s and upper 20s but as the sun is rising we are starting the warm up process. Expect high temperatures into the lower and middle 40s this afternoon, cooling into the middle-upper 20s overnight tonight.
Even though we have full sunshine today, winds from the north are keeping us a bit cooler today. Thankfully those winds will be calmer with gusts only reaching about 15 miles per hour.
Expect full sunshine with only a few isolated clouds here and there!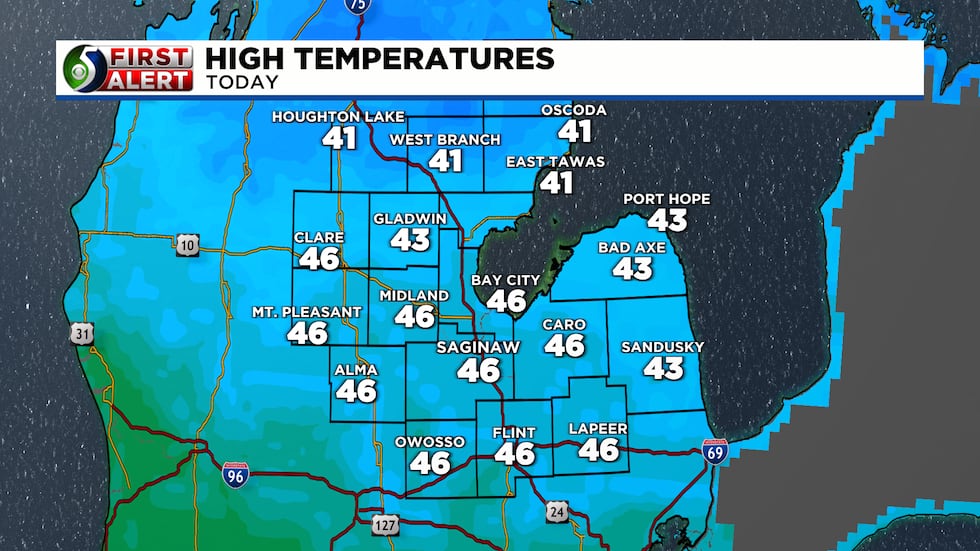 Tomorrow a storm system (set to bring rain chances on Tuesday) is slowly headed towards Mid-Michigan. Monday will be dry, but the clouds from that system will gradually fill up our skies beginning early tomorrow morning.
Winds become easterly and temperatures moderate in the lower-middle 40s for high temperatures after station quite chilly in the middle and upper 20s -- some morning frost is possible.
Overnight temperatures Monday night-Tuesday morning will be a few degrees warmer. Rain showers are possible Tuesday with an isolated chance of some brief rain/snowflake mix Tuesday evening.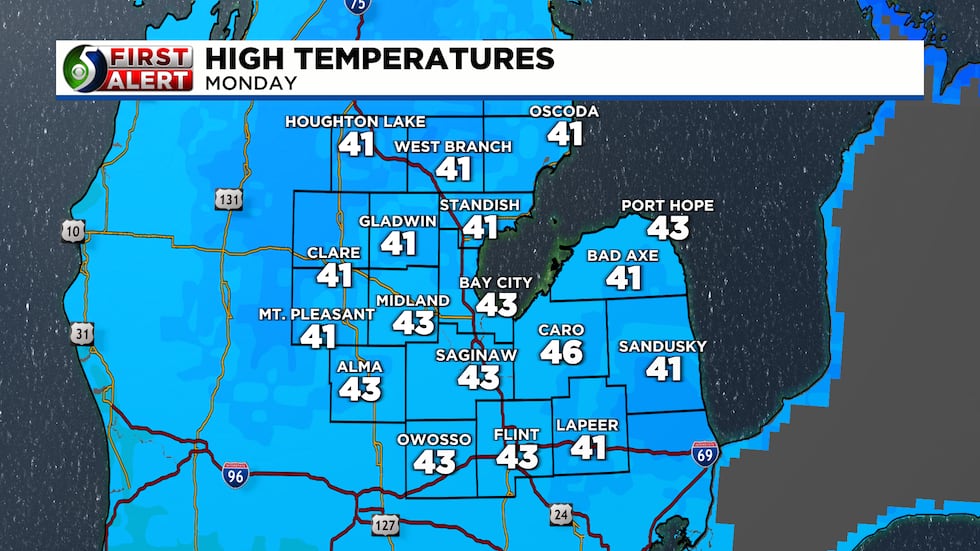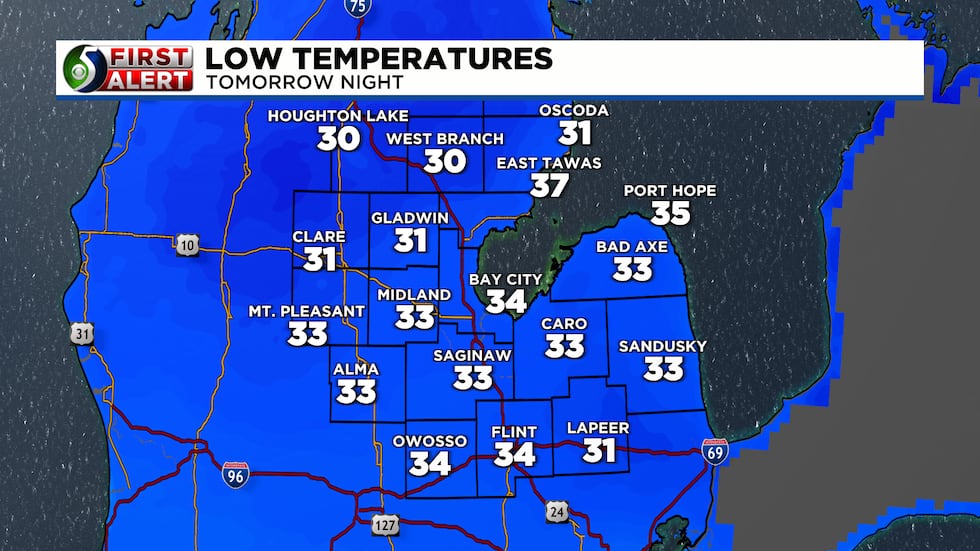 Copyright 2023 WNEM. All rights reserved.