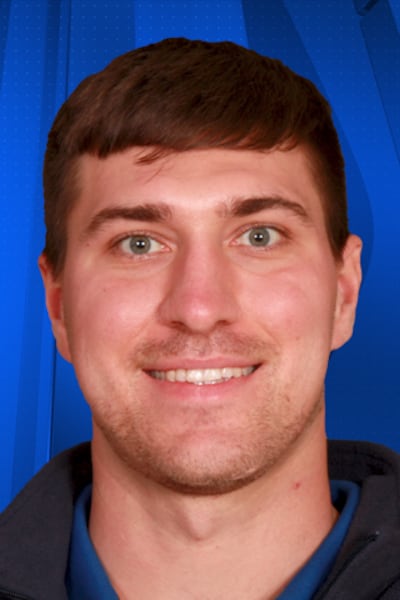 Cole has been part of WNEM TV-5 Sports Team since February of 2023. Cole is a Mid-Michigan native who grew up in Essexville and graduated at Central Michigan University in 2018 with a degree in Broadcasting and Cinematic Arts.
Before joining TV-5, Cole was a Multimedia Journalist for WPBN 7&4 News in Traverse City, Michigan. In that time, he covered news and sports throughout Northern Michigan.
Cole has played every sport he could growing up. At Garber High School, he played football and bowled. During the Spring and Summer, he raced Quarter Midgets across Michigan and Ohio, racing in the same club as current NASCAR drivers Brad Keselowski and Erik Jones.
While out of work, Cole likes to play video game. Some of his favorite games include Call of Duty, WWE 2K, MLB The Show and iRacing. He is also a big fan of anime. The shows he watches the most are Dragon Ball, Attack on Titan, Chainsaw Man and Naruto.
Cole is a Michigan sports fans before anything rooting for the Lions, Tigers, Red Wings and Pistons. He grew up with his family rooting for the University of Michigan, but roots for all the Michigan colleges when they are not playing each other. No matter what the sport, Cole is excited to being sports coverage to everyone in Mid-Michigan.