Sports Co-Director
Lansing, MI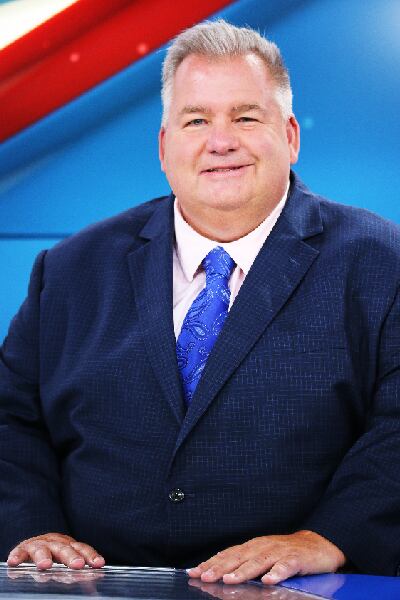 Fred has 39 years broadcast experience in television and radio - all in Michigan. He is an Emmy Award-winning reporter and has extensive experience ranging from:
• 1981-1982 as a sports reporter at WJIM-TV in Lansing
• 1982- 1984 as weekend sports anchor at WILX-TV
• 1984-1987 as weekend sports anchor at WJRT-TV in Flint
• 1987-1992 as sports reporter/weekend sports anchor at WJBK-TV in Detroit
• 1992 - 2000 as sports reporter at WDIV-TV in Detroit
• 2000 - 2002 as sports reporter/anchor at WXYZ-TV in Detroit
• 2003 - 2019 as sports director at WLNS-TV in Lansing
• 2020 as a freelance producer at Fox Sports Detroit
Fred has also worked for several radio stations in Michigan including WJR-AM in Detroit, WLLZ-FM in Detroit, WCSX-FM in Detroit, WVFN-AM in Lansing and 92.1 The Ticket FM Sports Radio in Lansing. He's won over a dozen awards for best sportscast at WLNS, as selected by MAB (Michigan Association of Broadcasters) and by the Associated Press.
Fred won an Emmy Award for outstanding feature reporting at WJBK-TV in Detroit, did radio play-by-play for University of Michigan Basketball for 2 years in the mid-90's and produced, wrote & anchored over 50 hour-long sports specials during 17 years at WLNS-TV in Lansing.
Other accomplishments include being elected to the Central Michigan University Journalism Hall of Fame in 2018 and operating the scoreboard at Tiger Stadium for 7 years during the 1980's!
He's an avid collector of sports paraphernalia and a below average golfer. Fred is married to Tammy Heumann and he has 2 children, 2 stepchildren and 11 grandchildren.
Updated: Sep. 15, 2023 at 6:52 AM EDT
|
A festive night and a big welcome for the new acting head coach!
Updated: May. 9, 2022 at 5:20 PM EDT
|
By
Tim Staudt
and
Fred Heumann
"He will long be remembered by Spartan fans for his kind heart," Tom Izzo said.