Anchor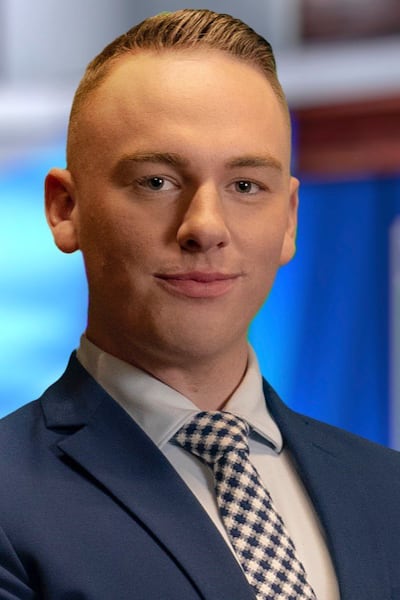 Start your morning with Blake Keller and the Wake-Up team from 4:30-7 am and from 9-10 am Monday through Friday! Blake has been reporting with WNEMTV5 since August 2019.
Blake is familiar with what great things Mid-Michigan has to offer, as he is a Metro Detroit native. For his education, Blake went to The Windy City. He has a bachelor's degree in Broadcast Journalism from Loyola University Chicago. #GoRamblers! He believes his broadcast career truly blossomed when he was the morning intern for NBC 5 Chicago.
During his time at Loyola, Blake helped lead the university's only student-run sports program and won a Crystal Pillar award for his work with the institution's student newscast "Loyola News Chicago."
Though accustomed to the cold Michigan weather, Blake braved the intense heat (up to 125-degrees) reporting and anchoring with KYMA in Yuma for two years. Blake has covered hot-topics like immigration surges at the border, the RedForEd teacher protests, and issues facing the agriculture industry. Blake has been fortunate to win a Regional Emmy award for his work with KYMA.
Blake is a "morning bird," and loves to watch Michigan's beautiful sunrise with a hot cup of coffee, so he can't wait to spend each morning with all of you. To know Blake, is to know he has the biggest sweet tooth, loves to laugh, and adores his pup, Fenty. Other interests of his include swimming, going to music festivals/concerts, journaling, and boating on Michigan's beautiful lakes.
If you have a story idea, or would like to interact with Blake on social media, give him a follow! Twitter, Instagram, Facebook: @blakekellertv or send an email at: blake.keller@wnem.com