Meteorologist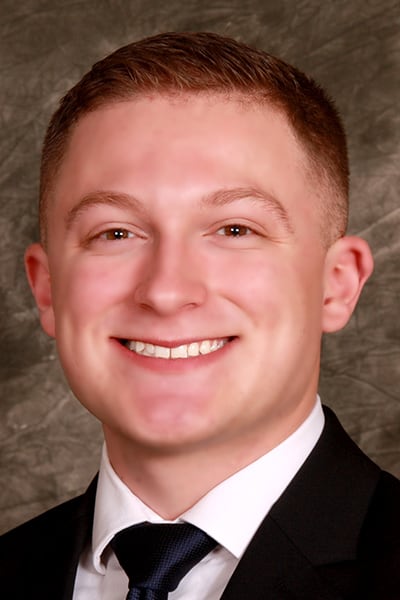 Mathieu Mondro came aboard the First Alert Weather Team in January, 2021 to take on the role of Weekend Morning Meteorologist. After working in that position for just over 1.5 years, Mathieu is now WNEM's Weekday Wake-Up and News at Nine Meteorologist. He's excited to move to mornings for the entire week and continue to bring you the forecast to get your day started!
Mathieu is from Canton, MI, a township located in western Metro Detroit. Growing up in the Motor City and a Ford Family has made Mathieu a huge car fanatic, but his love for weather always tops the list. Mathieu has been interested in weather for years, and can recall many hot summers, frigid winters, summer storms, and large snowfall events. Two weather events he'll always remember are the Dexter, MI tornado in 2012 and the Polar Vortex cold air outbreak during the 2013-14 winter.
Mathieu graduated from Canton High School in 2017. He fell in love with broadcasting after his involvement at 88.1 FM The Park, the student-run radio station there. Combining that with his interest in weather took him to Central Michigan University to pursue a Bachelor of Science in Meteorology. Mathieu was involved with News Central 34, the student-run newscast at CMU, every semester since his freshman year. He also interned at NBC 25 in Flint during his time in school. Mathieu graduated magna cum laude from Central Michigan University in May, 2021 with a Bachelor of Science in meteorology and two minors: mathematics and broadcast and cinematic arts.
Mathieu's favorite types of weather are lake effect snow and severe convective thunderstorms. He has yet to see a tornado in-person, but it is on his bucket list! Overall, he loves broadcast meteorology because of the ability it has to potentially save lives in hazardous situations.
Some hobbies Mathieu enjoys in his free time are working on and detailing cars, doing yard work, golfing, spending time with his family at their cabin up north, and listening to music.
You can connect with Mathieu Mondro on Facebook (Meteorologist Mathieu Mondro), Twitter or Instagram (@matmondro_wx), or by email at mathieu.mondro@wnem.com.